Welcome to the Ss. Constantine & Helen Greek Orthodox Cathedral of the Pacific Website


Sundays Services Schedule:
Orthros (Matins):8:15 AM
Divine Liturgy: 9:30 AM
Fellowship follows in our Social Hall
"Welcome one another, therefore, just as Christ has welcomed you, for the glory of God." - Romans 15:7
Through this web site, we are pleased to be able to introduce you to that same worship and fellowship as it is expressed in the life of our Parish. If you are a new member of our parish, or are considering membership, these web pages will acquaint you with what our parish offers. To those who give it support and sustenance; to those who already belong to the church, we hope they will provide you with the assurance that your sacrificial offerings are received with profound respect, and are utilized to maximum effectiveness. They will, in any case, enable you to make the informed decisions that are necessary for a meaningful relationship with your church.
---
Christ is Born! Glorify Him!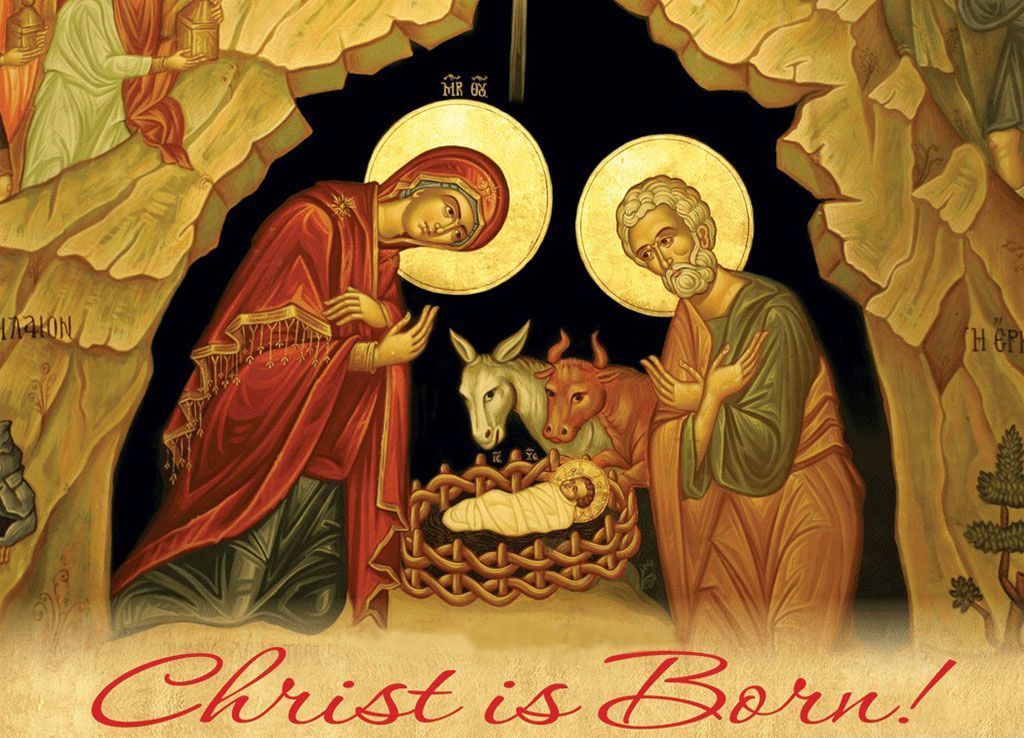 Dearest Spiritual Ohana,
I wish all of you a Most Blessed Nativity Season! I would like to share with you a portion of a beautiful article I found on the true purpose of the Orthodox Church Fasting and the Breaking of the It during the Nativity Period. Enjoy!
The Orthodox Nativity Fast Can Prevent Post-Holiday Blues by Lis Deluca

Much of the post-holiday blues that occur in the United States may have something to do with the way Americans celebrate Christmas. The Orthodox Nativity fast may be the remedy many people need.
When people are suffering in their lives with things like divorce or other losses' financial stress' aging or illness; the sudden onset of pre-Christmas cheeriness may leave them feeling even more isolated and deprived' because the rest of world is portrayed as happy and fulfilled in stark contrast to how they feel.
Others who do embrace pre-holiday celebrations often feel let down and weighed down by food and debt shortly after Christmas day. The novelty of the new material things wears off quickly' friends and family go home' and people may be left feeling blue.
This is the feeling known as post-Christmas letdown. The Orthodox way of celebrating Christmas can yield completely different results.
The Nativity Fast Addresses Pain as Well as Pleasure
"The birth of Christ brought joy and hope to those who had been in darkness and the way the Orthodox celebrate Christmas is designed to let people feel that hope again'" states Father Jonathan Ivanoff' an Orthodox Christian Priest and Pastor of St. John the Theologian Orthodox Church in Shirley' New York.
The Orthodox Church teaches that Advent represents the time before Christ' when God's people were lost and disconnected from God. Experiencing this loss and disconnection in some way is seen as a necessary pre-requisite to embracing the joy of Christ's birth in its fullness. To achieve this' instead of "precelebrating" the Christmas holiday during Advent' Orthodox Christians participate in a solemn' six-week fast during this time.
What is the Nativity Fast?
Those who are fasting eat less and avoid all meat' cheese' eggs' fish and wine on most days. They keep a primarily vegetarian diet. The faithful do not get caught up in the "letter of the law" and do not freak out if they have to have a piece of meat. The spirit of the practice is more important than what is eaten. There is no threat of eternal damnation. In place of food' drink and partying during Advent' the Orthodox are asked to nourish their souls with increased prayer' communion with their fellow parishioners' and drawing closer to God. For those who are struggling with personal problems' this period can give them a spiritual boost. Their brothers and sisters are experiencing the somber reality of the human condition with them' through the fast. They are not alone.
According to Fr. Ivanoff' Christmas parties are put off until Christmas day when the fast is finally broken. The "famine" ends and the celebration begins. In fact'the Orthodox continue to celebrate for 10 days after Christmas.
The Spirit of the Fast
Participating in the fast helps people tame their worldly appetites. It is an exercise in transcending the body and not being ruled by impulses. People who are fasting begin to feel that regardless of their worldly limitations or deprivations' they have a connection to God that sustains them through the fast and always. In addition to increased prayer' almsgiving is expected to increase during the Nativity fast.
According to Fr. Ivanoff' this means' specifically' giving money to relieve poverty and material need. Doing this offers a counterbalance to people's urges to overspend on material goods during Christmas. It brings people in contact with others who are far worse off financially' quelling feelings of wanting more than they already have.
Feeding the Soul
These acts of almsgiving can restore feelings of connection with fellow human beings and even with our greater purpose. It reminds people that life means more than the consumption of material goods. It helps people out of the rut of day-to-day life. If people stick to the fast' they will find themselves feeling more somber. A certain mental clarity can dawn. They may have even shed excess pounds. They can feel much more in control of themselves and their appetites' and therefore more hopeful. They may feel closer to God and have more love and compassion towards others.
To read the article in full, go to the following link: orthochristian.com/43144.html

Christ is born! Glorify Him!

With Love in Christ,
+Fr. Alexander
---
Special Services
Maui Service
Saturday, December 22, 2018
Liturgy 10:30 am
Eve of the Nativity
Monday December 24, 2018
Vesper/Liturgy of St. Basil 9 am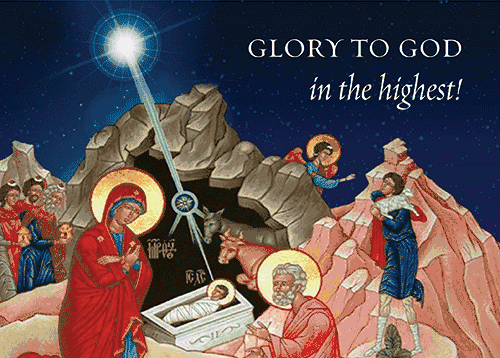 Nativity of our Lord
Tuesday, December 25, 2018
Orthros 8:30 am/Liturgy 9:30 am
St. Stephen the First Martyr
Thursday, December 27, 2018
Orthros 8:30 am/Liturgy 9:30 am
Great Vespers
Saturday, December 29, 2018
Service 5:30 pm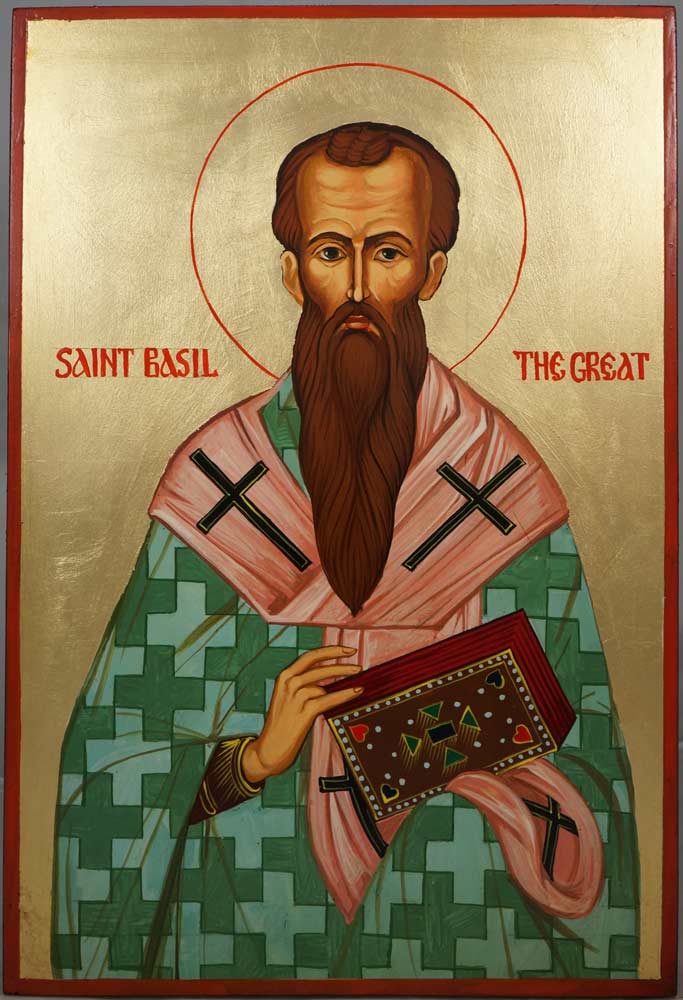 Circumcision of Christ / St Basil the Great
Tuesday, January 1, 2019
Orthros 8:30 am/Liturgy 9:30 am
Eve of Epiphany
Saturday, January 5, 2019
Orthros 8:30 am/Liturgy 9:30 am
Synaxis of John the Baptist
Monday, January 7, 2019
Orthros 8:30 am/Liturgy 9:30 am
St. Anthony the Great
Thursday, January 17, 2019
Orthros 8:30 am/Liturgy 9:30 am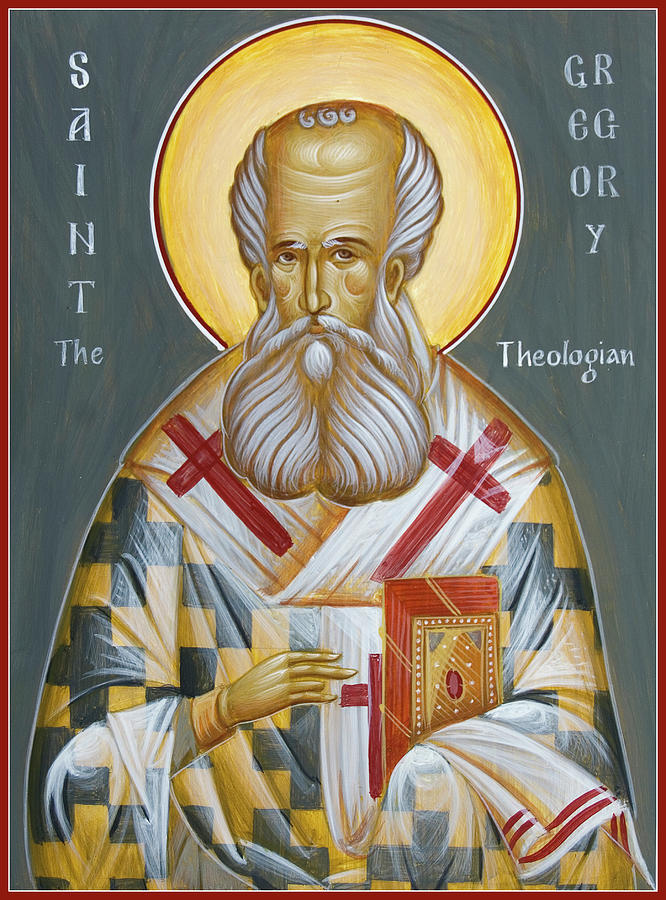 St. Gregory the Theologian
Friday, January 25, 2019
Orthros 8:30 am/Liturgy 9:30 am
Maui Service
Saturday, January 26, 2019
Liturgy 10:30 am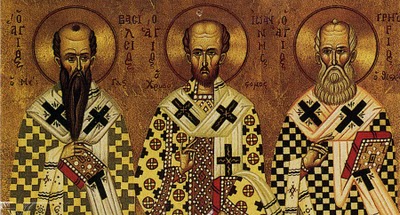 Synaxis of the Three Hierarchs
Wednesday, January 30, 2019
Orthros 8:30 am/Liturgy 9:30 am
---
Philoptocos "Walk to the Manger" Benefit Potluck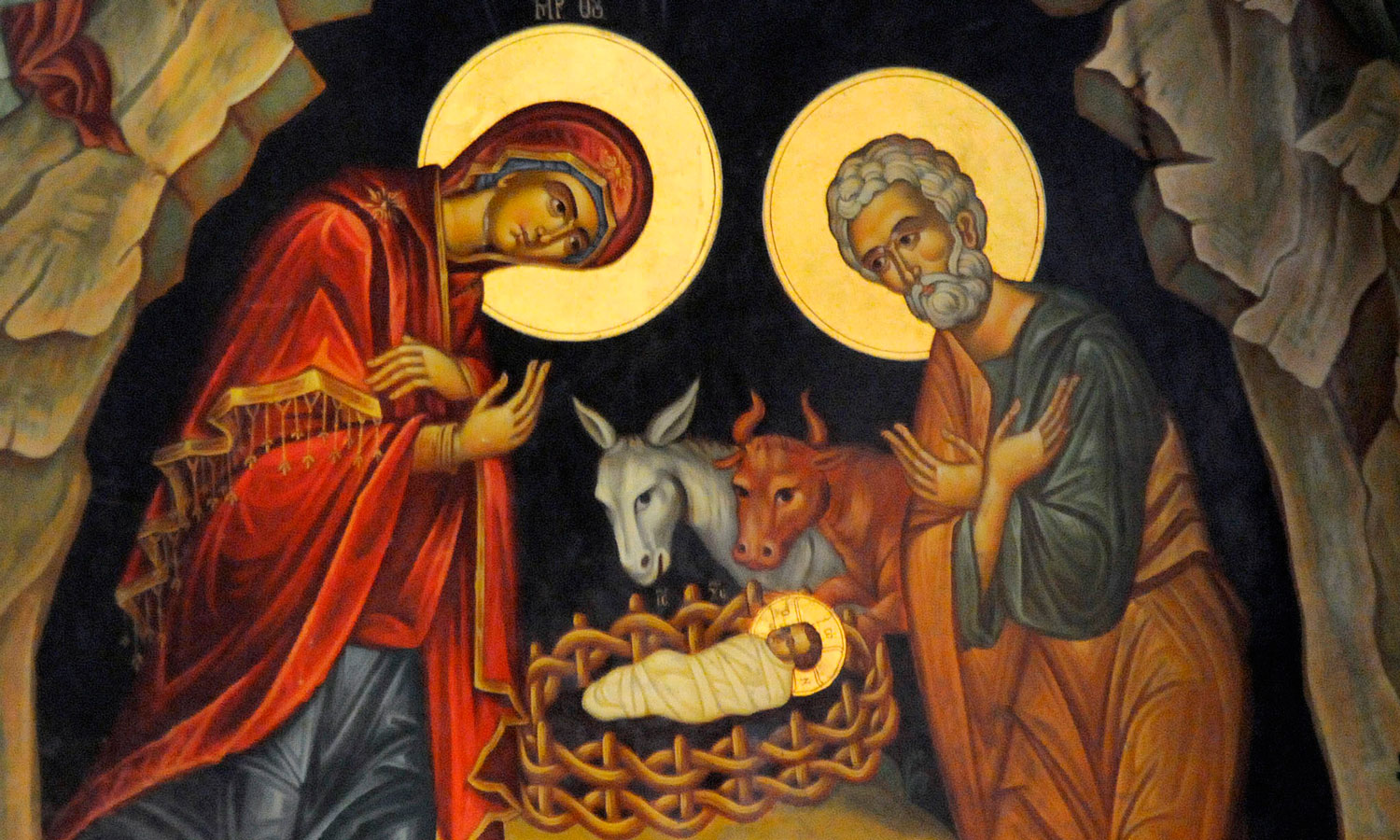 As we prepare for the Lord's Incarnation, our Philoptochos ladies will have a special almsgiving and a fasting potluck dinner in our social hall.
This event will benefit women and children residing in abused women's shelters. These women & children have often fled
their homes with only the shirts on their backs, unable to return, and living in fear with no home, no tree, no decorations, no gifts.
In the spirit of charity, the theme to this Lenten potluck dinner will be a "Walk to the Manger." As Part of the event a $10 monetary gift or $10 Walmart gift card will be collected and donated to women and children at Windward and Leeward Abused Women's Shelters.
Friday, December 14, 2018
6 p.m. to 10 p.m Chirgotis Hall
930 Lunalilo St, Honolulu, HI 96822
Potluck sign-up sheet is posted on Philoptocos bulletin board.
Our "Walk to the Manger" will also recognize the honorary members that Philoptochos has had through the years. These men in our congregation, past and
present, have been great supporters of this ministry.
Philoptochos is opening this event to all adult members in the church.
For those who would like to participate in an optional grab bag gift exchange, please bring a $5 grab bag gift as well. For
more details see Eres Eddy or Anita Higashi.
"Assuredly, I say unto you, Inasmuch as you did it to one of the least of these My brethren, you did it to Me."
See Eres Eddy or Anita Higashi for complete details.
---
Glendi Dance Group Benefit

---
Epiphany Celebrations at Ala Moana Park: Sunday, January 6, 2019
8:20 a.m. to 12 p.m.– Church Services: Orthros, Divine Liturgy and Blessing of the
Waters in the Church
12 to 12:45 p.m.– Lite Brunch in the Chirgotis Social Hall
1 p.m.– Depart via own transportation to Magic Island Beachside #30 (new location).
Maps will be available.
1:30 to 2:30 p.m.– Procession and Cross Throwing
3 p.m.– Event Ends
---
Nisiotes Dance Group Outreach
The Greek Kailua Dancers performed at Poahi Nani Care Center as an outreach to the community.
Barry's mom pictured is 101 yeas old.

---
Congratulations Nisiotes Dancers - College Graduation

2018 Making Stride - Philoptochos Fundraiser
Mahalo for participating with our Philoptochos Society - Aloha Chapter Team Making Strides Against Breast Cancer Walk!
You can still participate by making a donation and help our reach our fundraising goal.
Visit our team fundraising page, using the links below.
Please click here to donate to our team!
---
Mahalo for Supporting the
37th Annual Greek Festival Hawaii 2018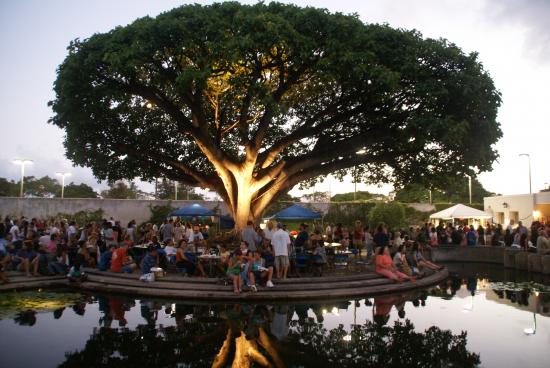 ---
Philoptochos Holiday Food & Bake Sale!

Planning a Holiday party and too busy to cook?
Why not order delicious Greek food & pastries!
Supplies are limited so click on the form below and order today!
Order your holiday food & baked goods today!
Please see click here for our order form.
Pan-Orthodox Vesper - the Sunday of Orthodoxy
Fr. Athanasius & parishioners of the Holy Theotokos of Iveron Russian Orthodox Church along with the Myrrh-Steaming Iveron Icon were with us to worship on the Sunday of Othodoxy! How blessed we are!
Pictured below: Deacon MIchael Bressem, Fr. Alexander Leong & Retired Archpriest Anatole Lyovin.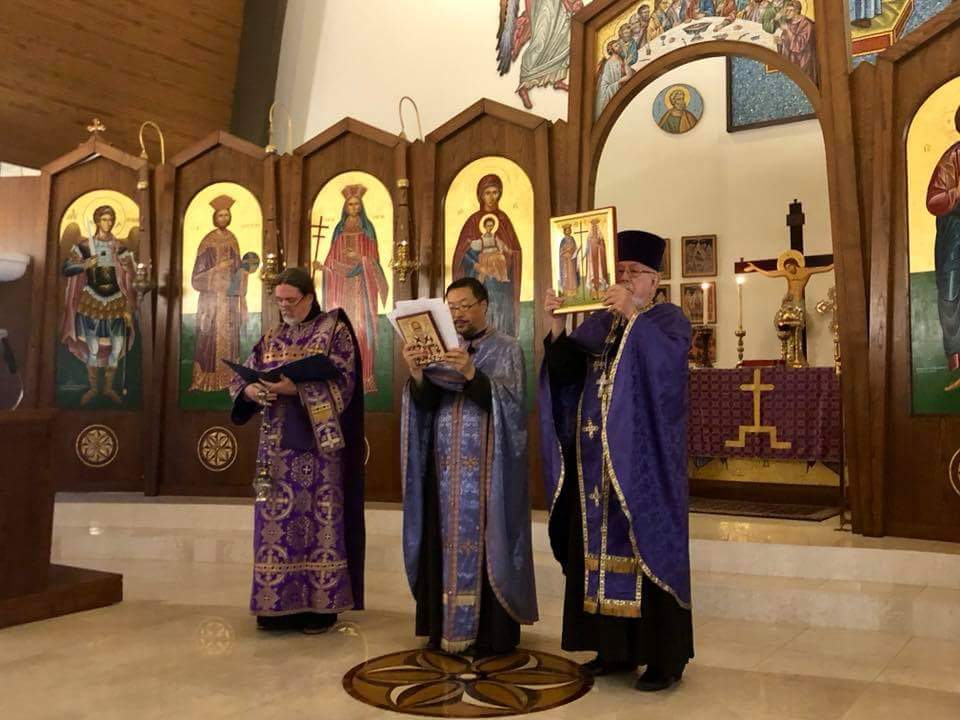 KITV Report on Miracle Icon of the Theotokos
Epiphany 2018 - Ala Moana Beach Park
---
Philoptochos Supports Go Red 2018
Did you know Heart Disease and Stroke cause 1 in 3 deaths among women each year? That is more than all cancers combined. It is our opportunity to make a difference and bring awareness since 80% of cardiac and stroke events may be prevented with education and action. We can do this and join with the National Philoptochos Society to support the American Heart Association's Go Red for Women awareness campaign.

Friday, February 2nd is National Wear Red Day, AHA's designated day to promote Go Red for Women. The National Philoptochos Society supported this program designated on Sunday, February 4th as Go Red Sunday!

To learn more about the statistics, research and program, please visit the site below:
---
Stewardship 2018

Click here to download the 2018 Stewardship form
Click here to volunteer to share your time & talents in 2018
---
Please Support Us Through AmazonSmile!
When you shop @AmazonSmile, Amazon will make a donation to Saints Constantine & Helen Greek Orthodox Church. https://smile.amazon.com/ch/99-6009445 Amazon donates 0.5% of the price of eligible smile.amazon.com purchase to the charities selected by customers
Please click this logo to go to the site.

---
Be the Bee - Informational Videos About Orthodoxy
---
Hawaii Delegation to FDF
FDF 2017 - FRIDAY - SENIOR - Sts. Constantine and Helen - Nisiotes from Your FDF on Vimeo.
FDF 2017 - SATURDAY - SENIOR - Sts. Constantine and Helen - Nisiotes from Your FDF on Vimeo.
FDF 2017 - SATURDAY DIVISION IV - Sts. Constantine and Helen - Nisiopeda from Your FDF on Vimeo.
FDF 2017 - FRIDAY CHORAL DIVISION II - Sts. Constantine and Helen - Wahine Aloha from Your FDF on Vimeo.
---
Diakonia - Giving Back to the Community
These are Diakonia pictures of the 2 Dance Groups Nisiotes the Islanders and Nisiopeda Little Island Children.
The Nisiopeda joined the adult choir from Saints Constantine Cathedral Greek Orthodox of the Pacific to sing and dance at The Plaza, a Senior Living Residence next door to the church.
The Nisiotes asked friends to come and help them clean up Oneula Beach in Ewa Beach, Hawaii.
---
Extra Extra Read All About it…
Click on the following graphic to access monthly & weekly bulletins & calendars.
To receive your bulletin electronically, simply send an e-mail to the Church Office, at: office@greekorthodoxhawaii.org with "Bulletin Electronic Subscription" in the subject line.
Note: A limited number of bulletins will also be available in the narthex for our visitors and parishioners who want a printed copy. Due to postage increases Shorelines will no longer be mailed.
---
Stewardship: We Are Family
Stewardship is our response to God's grace and it moves us from grace to gratitude. Just as we love because God first loved us from 1 John 4:14, we give because God first gave to us.
Click here to go to the stewardship page
---
How to Schedule a Memorial Service
If you are interested in scheduling a Memorial Service for a loved one, please contact Father Alexander at the office so that he can schedule a date on the calendar.
---
Youth Ministry Guidelines
Please review the attached document to find out about the guidelines for children to qualify for funding from the parish to attend youth events.
If you have any questions please see Father Alexander or a member of the Parish Council.
---
Orthodox Study Center: Orthodoxy 101
Click here to jump Orthodoxy 101
---
Wedding in Hawaii?
Orthodox couples from around the world have chosen to be married at Saints Constantine & Helen, the 'Cathedral in Paradise.' It's easier than you think!
Begin your wedding plans by contacting our Priest early.
Voice: (808) 521-7220
Email: (Click Here) Rev. Fr. Alexander Leong, Dean
(Or Copy) fralexanderleong@yahoo.com
---
Liturgy
"We knew not whether we were in heaven or on earth, for surely there is no such splendor or beauty anywhere on earth. We cannot describe it to you; we only know that God dwells there among men and that their Service surpasses the worship of all other places..." Learn more»