Welcome to the Ss. Constantine & Helen Greek Orthodox Cathedral of the Pacific Website


Services Schedule
Sundays: Orthros (Matins):8:15 AM | Divine Liturgy: 9:30 AM (Fellowship follows in our Social Hall)
"Welcome one another, therefore, just as Christ has welcomed you, for the glory of God." - Romans 15:7
Through this web site, we are pleased to be able to introduce you to that same worship and fellowship as it is expressed in the life of our Parish. If you are a new member of our parish, or are considering membership, these web pages will acquaint you with what our parish offers. To those who give it support and sustenance; to those who already belong to the church, we hope they will provide you with the assurance that your sacrificial offerings are received with profound respect, and are utilized to maximum effectiveness. They will, in any case, enable you to make the informed decisions that are necessary for a meaningful relationship with your church.
---
Send down Thy All-Holy Spirit upon us!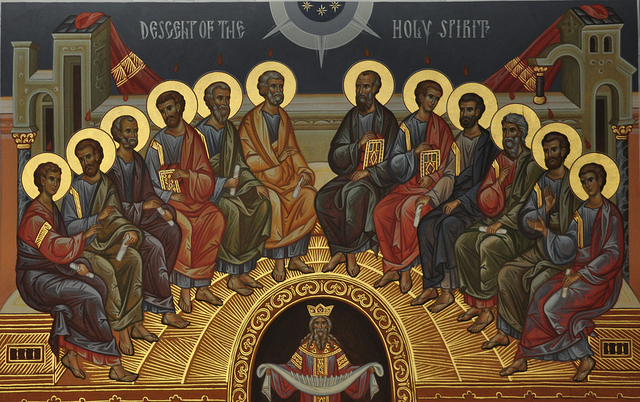 "The Holy Spirit has always been, is now and ever shall be, having neither beginning nor end, but one with the Father and the Son: life and life-giving; goodness itself and source of goodness, through Whom the Father is made known and the Son is glorified, and is known by all: one power, one unity, one worship, of the Holy Trinity."
~Hymn from the Orthros Praises of Pentecost
Dearest Spiritual Ohana,
Christ is in our midst!- He was, is, and always shall be!
Having completed the 40-day continuous Celebration of Pascha, we have partaken and have been fulfilled and engulfed in the exceeding joy and bliss of God's Love, Mercy and Glory! God is with us and continues to be with us, thanks be to the Holy Spirit: the Comforter and Spirit of Truth Who fills all things, including us, with God's Presence!
Coming into the month of June, this year, in the completion of the Pentecostarion Period, we rightly acknowledge and place our focus on the Holy Spirit as we come to celebrate Pentecost as not merely an historic event, but as an ever-present reality in our lives as Christians today and always in the now!
I would like to share with you quotes from the Holy Fathers and Saints of the Church on the Holy Spirit, whose wisdom is attributed to Holy Spirit Who has filled their lives in their thoughts, words and deeds. I hope that these words of wisdom concerning the Holy Spirit inspire all of you!
St. Macarius the Great in his Spiritual Homilies says this:
"Whatever the soul may think fit to do itself, whatever care and pains it may take, relying only upon its own power, and thinking to be able to effect a perfect success by itself, without the co-operation of the Spirit, it is greatly mistaken. It is of no use for the heavenly places; it is of no use for the kingdom – that soul, which supposes that it can achieve perfect purity of itself, and by itself alone, without the Spirit. Unless the man who is under the influence of the passions will come to God, denying the world, and will believe with patience and hope to receive a good thing foreign to his own nature, namely the power of the Holy Spirit, and unless the Lord shall drop upon the soul from on high the life of the Godhead, such a man will never experience true life, will never recover from the drunkenness of materialism; the enlightenment of the Spirit will never shine in that benighted soul, or kindle in it a holy daytime; it will never awake out of that deepest sleep of ignorance, and so come to know God of a truth through God's power and the efficacy of grace."
St. John of Kronstadt offers these two quotes:
"Everything that breathes, breathes by air and cannot live without air; similarly all reasonable free creatures live by the Holy Spirit, as though by air, and cannot live without Him. "Every soul is quickened by the Holy Spirit." Recognize that the
Holy Spirit stands in the same relation to your soul as air stands in relation to your body."
"The Comforter, the Holy Spirit, who fills the whole universe, passes through all believing, meek, humble, good, and simple human souls, dwelling in them, vivifying and strengthening them. He becomes one spirit with them and everything to them – light, strength, peace, joy, success in their undertakings, especially in a pious life, and everything good – "going through all understanding, pure and most subtle spirits" (Wisdom of Solomon vii, 23). "We have been all made to drink into one Spirit" (I Cor. xii.13). All pious people are filled with the Spirit of God similarly as a sponge is filled with water."
With this beautifully delicious food for thought, let us always strive to acquire and be conduits of the Holy Spirit, so that the Spirit works in each and every one of us, as we rely on Its Presence in our lives!
I would like to acknowledge and thank all of you, especially those of you who are active in the various ministries of our Cathedral! The Holy Spirit needs each and every one of us to participate and be vessels to accomplish God's work. After all, we are each members of the Body of Christ, His Church (I'm not speaking about the building, but you and all of us when I refer to "Church").
Congratulations to our two High School Graduates: Sharon Higashi and Angeliki Scordilis! They have reached a major milestone in their lives. May they be successful in their pursuits and may they always grow in the Love our Lord throughout their lives.
This publication of the Shorelines is condensed in combining the months of June and July.
I wish you all a most blessed Summer!
Glory to God in all things!
With Love in Christ,
+Fr. Alexander
---
Special Services in June, July & August
Apostles Peter & Paul
Thursday June 29, 2017
Orthros 8:30am Liturgy 9:30am
Synaxis of the Holy Apostles
Friday June 30, 2017
Orthros 8:30am Liturgy 9:30am
Maui Service
Saturday July 22, 2017
Liturgy 10:30am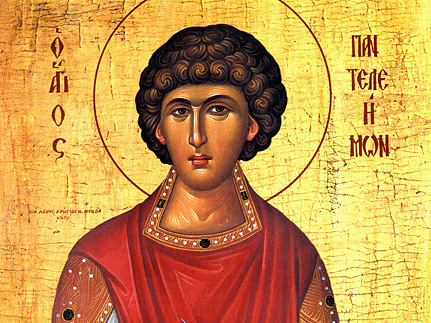 Panteleimon The Great Martyr & Healer
Thursday July 27, 2017
Orthros 8:30am Liturgy 9:30am
Paraklesis
Tuesday August 1, 2017
6:30pm
Paraklesis
Thursday August 3, 2017
6:30pm
Paraklesis
Friday August 4, 2017
6:30pm
Great Vespers
Saturday August 5, 2017
6:30pm
Paraklesis
Monday August 7, 2017
6:30pm
Paraklesis
Tuesday August 8, 2017
6:30pm
Paraklesis
Friday August 11, 2017
6:30pm
Great Vespers
Monday August 14, 2017
6:30pm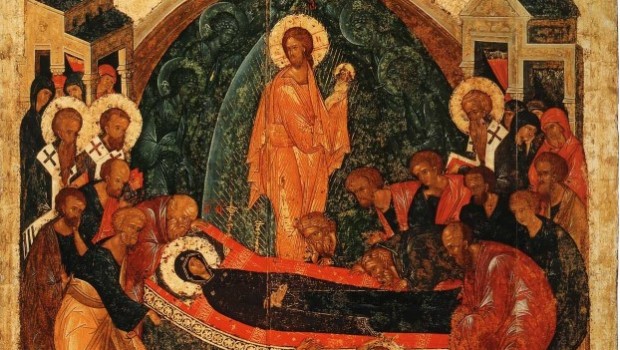 Dormition of the Theotokos
Tuesday August 15, 2017
Orthros 8:30am Liturgy 9:30am
Maui Service
Saturday August 19, 2017
Liturgy 10:30am
Beheading of the Forerunner
Tuesday August 29, 2017
Orthros 8:30am Liturgy 9:30am
---
36th Annual Greek Festival Information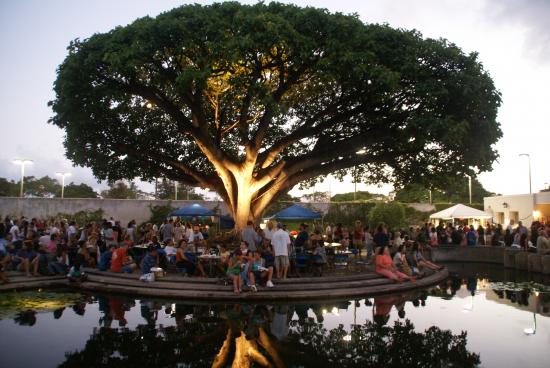 Yassas from Saints Constantine & Helen Greek Orthodox Cathedral of the Pacific. Get ready for another "Trip" to Greece!
Our 36th annual Greek Festival is set for August 26th and 27th 2017. We hope to see you there!
Dates: August 26th and 27th 2017.
Hours : Noon until 9PM
Location : McCoy Pavilion, Ala Moana Park
Admission : General Admission $3
Children 11 and under and active military free
Wear a Toga and get in for only $1.00
Parking:
We encourage you to take public transportation or perhaps carpool. There is limited parking at Ala Moana Beach Park however you may find parking at the Ala Moana and Ward Entertainment Center areas.
Save time and trouble by using cabs or ride-share systems like UBER or Lyft. This way you can enjoy the festival and not worry about parking or drinking!
Information :
Do you have any questions? You can contact us at (808) 521-7220 or better yet zip us an email to info@greekfestivalhawaii.com

Tips:
Credit cards are not accepted however Cash, printed checks with ID are. There are also several ATM's available on site.
Dress as cool as possible. It gets hot in August!
Make sure and get a program when you enter the festival. A site map and entertainment schedule are included in it.
Lost and found is located at the main admission table at the beach-side entrance.
---
Be the Bee - Informational Videos About Orthodoxy
---
Help Send Sharon & Angeliki to Ionian Village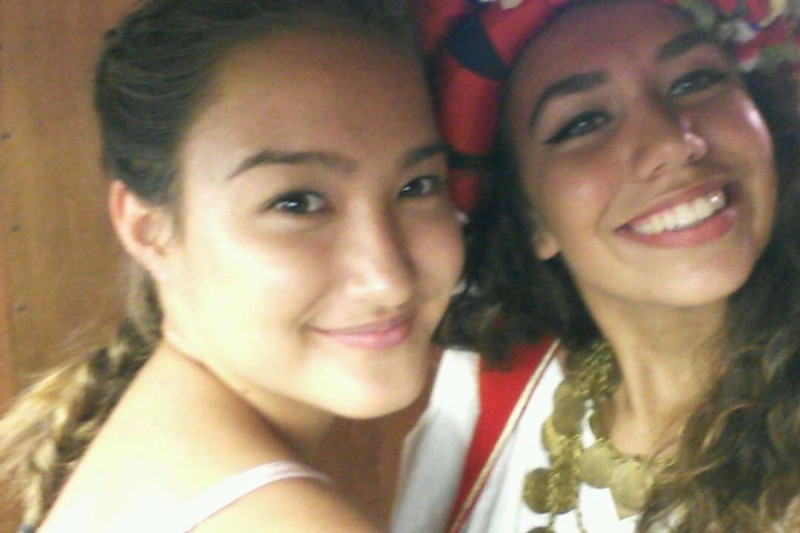 Sharon Higashi & Angeliki Scordilis, are high school seniors and active members of our church, Ss. Constantine & Helen Greek Orthdodox Cathedral of the Pacific.

They grew up together as best friends and were very excited last month, when they received the wonderful news that they were granted scholarships to attend Ionian Village, a 20-day spiritual and cultural based summer camp in Greece. They will join 200 youth from all around the country and be fully immersed in their culture and faith. Visiting archeological sites, learning the Greek language, and especially the opportunity to visit monasteries and venerate the saints in person are some incredible things they look forward to experiencing.

Though they are blessed beyond measure to have this incredible opportunity, there are numerous expenses that the scholarships do not fully cover. We still need to raise funds for their round-trip airfare from Honolulu to JFK, onto Athens, Greece, as well as I.V. camp fees. Hopefully, any extra funds could be used as spending money on the trip and donations to the different monasteries they visit.

These young women are fundraising personally and selling cookies, pretzel sticks, and marshmallow cereal bars (along with anything else they can think of), to make this once-in-a-lifetime trip happen.

As their moms, Anita and I are also trying to help them achieve their goals. We're creating this page to crowd-source and reach out to our family, friends, and anyone else able to donate to these amazing young women. We are grateful for the largest to the smallest donations and believe no donation is too small. Even $1 is greatly appreciated!

Here is a link to Ionian Village's website:
https://www.ionianvillage.org/home

Much mahalo, Efharisto, and God Bless.
---
Hawaii Delegation to FDF
FDF 2017 - FRIDAY - SENIOR - Sts. Constantine and Helen - Nisiotes from Your FDF on Vimeo.
FDF 2017 - SATURDAY - SENIOR - Sts. Constantine and Helen - Nisiotes from Your FDF on Vimeo.
FDF 2017 - SATURDAY DIVISION IV - Sts. Constantine and Helen - Nisiopeda from Your FDF on Vimeo.
FDF 2017 - FRIDAY CHORAL DIVISION II - Sts. Constantine and Helen - Wahine Aloha from Your FDF on Vimeo.
Epiphany 2017
---
Diakonia - Giving Back to the Community
These are Diakonia pictures of the 2 Dance Groups Nisiotes the Islanders and Nisiopeda Little Island Children.
The Nisiopeda joined the adult choir from Saints Constantine Cathedral Greek Orthodox of the Pacific to sing and dance at The Plaza, a Senior Living Residence next door to the church.
The Nisiotes asked friends to come and help them clean up Oneula Beach in Ewa Beach, Hawaii.
---
Philoptochos Rummage Sale Fundraiser
Mahalo for your support on a very successful fundraising event!
---
Extra Extra Read All About it…
Click on the following graphic to access monthly & weekly bulletins & calendars.
To receive your bulletin electronically, simply send an e-mail to the Church Office, at: office@greekorthodoxhawaii.org with "Bulletin Electronic Subscription" in the subject line.
Note: A limited number of bulletins will also be available in the narthex for our visitors and parishioners who want a printed copy. Due to postage increases Shorelines will no longer be mailed.
---
Stewardship: We Are Family
Stewardship is our response to God's grace and it moves us from grace to gratitude. Just as we love because God first loved us from 1 John 4:14, we give because God first gave to us.
Click here to go to the stewardship page
---
How to Schedule a Memorial Service
If you are interested in scheduling a Memorial Service for a loved one, please contact Father Alexander at the office so that he can schedule a date on the calendar.
---
Youth Ministry Guidelines
Please review the attached document to find out about the guidelines for children to qualify for funding from the parish to attend youth events.
If you have any questions please see Father Alexander or a member of the Parish Council.
---
Orthodox Study Center: Orthodoxy 101
Click here to jump Orthodoxy 101
---
Wedding in Hawaii?
Orthodox couples from around the world have chosen to be married at Saints Constantine & Helen, the 'Cathedral in Paradise.' It's easier than you think!
Begin your wedding plans by contacting our Priest early.
Voice: (808) 521-7220
Email: (Click Here) Rev. Fr. Alexander Leong, Dean
(Or Copy) fralexanderleong@yahoo.com
---
House of God
The visitor to an Orthodox Church is usually impressed by the unique features and the external differences between this place of worship and those of the various traditions of Western Christianity. Learn more»