Welcome to the Ss. Constantine & Helen Greek Orthodox Cathedral of the Pacific Website
"Welcome one another, therefore, just as Christ has welcomed you, for the glory of God." - Romans 15:7
Through this web site, we are pleased to be able to introduce you to that same worship and fellowship as it is expressed in the life of our Parish. If you are a new member of our parish, or are considering membership, these web pages will acquaint you with what our parish offers to those who give it support and sustenance; to those who already belong to the church, we hope they will provide you with the assurance that your sacrificial offerings are received with profound respect, and are utilized to maximum effectiveness. They will, in any case, enable you to make the informed decisions that are necessary for a meaningful relationship with your church.
---
50th Anniversary Celebration
I send my "congratulations" to all of you for a wonderful 50th Anniversary Celebration the weekend of October 2nd thru October 4th! This weekend was most memorable and very special. I was honored to have been part of these historical moments in the life of our beloved Cathedral Community. That particular weekend was one of the greatest highlights of the entire year. We successfully celebrated our uniqueness among the Orthodox Churches worldwide as being one of the most diverse parishes in the world. At the International Night, it was very moving to have so many of you greet His Grace Bishop Apostolos in various languages. There was a plentiful amount of ethnic fasting foods for all to enjoy. That was a great tribute to who we are as a community!
Saturday's Grand Luncheon Banquet was incredible! We had the blessing to listen our first assigned priest, Fr. Dean Gigicos, give a touching personal account of his experiences in those earlier days. He presented us with very meaningful memorabilia. Mrs. Regina Mass offered us a complete and thoughtful historical perspective on our roots and on who our founding members were/are. She included in her talk quite many treasured memories and moments. His Grace Bishop Apostolos also offered heart-felt congratulatory and inspirational words to all of us and gave us, on behalf of His Eminence Metropolitan Gerasimos, a beautiful Proclamation in Commemoration of our Major Milestone.
At Greek Night, Saturday Evening, in a more casual and relaxed atmosphere, we enjoyed Greek Cuisine and wonderful performances by our Nisiotes and Nisiotopoula Dancers. Sunday, we experienced a Most Glorious Hierarchical Divine Liturgy. After services, we honored a number of our wise, dedicated senior members who have always offered so much of themselves over the years for our community to the Glory of God. Also, we said our tearful farewells and offered a lei to our dear Mary Book who has moved to the Mainland to be with her family. We enjoyed a Luau with extraordinary performances of traditional Hawaiian music with our own Vicki Shiroma who is part of an adult musical ensemble and were especially moved by the unforgettable and most excellent performances of our Aloha Youth Choir.
My dear people, history has been made as is still in the making, as we come to the close of all our 50th Anniversary Celebrations. Let us continue with great fervor the Legacy of our Faith in our community of Saints Constantine and Helen Greek Orthodox Cathedral of the Pacific. This requires us to always ask ourselves why we exist as a worshipping community. This "why" is that we "commend ourselves and one another and our whole life to Christ our God," as we continuously pray in our Holy Services. Our constant goal is to be in communion with our Lord, God and Savior Jesus Christ.
Without keeping this in mind, we exist without a purpose and we will never know the "why" of our existence. May we not perish, as the Church (Body of Christ), on these beautiful Hawaiian Islands of Paradise, but rather flourish to end of the ages.
With Love in Christ,
+Fr. Alexander
<
<
---
Thanksgiving Luncheon
Please see John and Eres for more information.
Date & Time: Thursday, November 26, 2015 (Thanksgiving Day) 12:00 Noon
Location: Chirgotis Social Hall
Cost: $15.00 per person Kids ages 10 years and under: Free
Reservation Deadline: Sunday, 11/22/2015.
We will have wine and bar with soft drinks, games, door prizes.
---
2015 HOLIDAY BAKING ORDER FORM
Planning a Holiday party and too busy to cook?
Why not order delicious Greek Food & pastries!
Supplies are limited so click on the form below and order today!
---
Extra Extra Read All About it…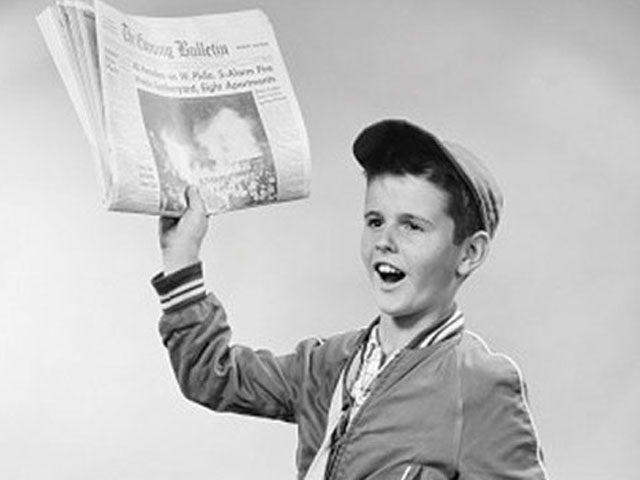 It's finally happening, It's finally happening!
January 2016 The Monthly Bulletin for Ss. Constantine & Helen Greek Orthodox Cathedral of the Pacific is going green!
Read your January 2016 Shorelines Bulletin online at http://www.schgoc.hi.goarch.org/bulletin-calendar/bulletin
To begin receiving your bulletin electronically, simply send an e-mail to the Church Office, at: saintsconstantine-helenhon@mail.goarch.org with "Bulletin Electronic Subscription" in the subject line.
Note: A limited number of bulletins will also be available in the narthex for our visitors and parishioners who want a printed copy. Due to postage increases Shorelines will no longer be mailed.
---
Save the Date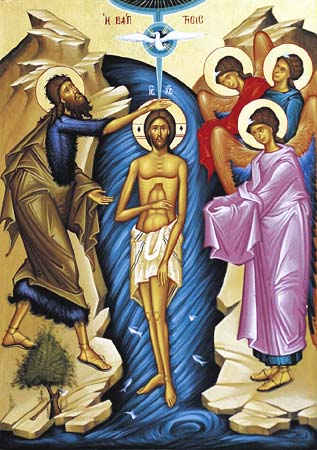 Epiphany Celebration
Sunday, January 3, 2016

11:30-2:30pm

Hale Koa Hotel

2055 Kalia Road, Honolulu, HI 96815
Tickets will be on sale Sunday, November 29th
For more information contact Christina Dimitrion 808-377-2344
---
Congratulations - FDF Winners
Congratulations to Ss. Constantine & Helen's Nisiotopoula Dancers and Aloha Youth Choir! The Nisiotopoula Dancers won the Founders Award in the Senior Division. Aloha Choir placed 2nd in Division II and director Stelio Scordilis won Choral Director of the Year.
---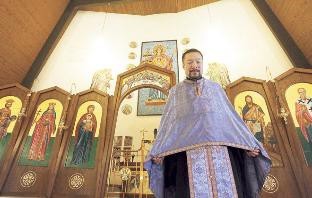 Liberation through Great Lent
The leader of a Makiki church says fasting is not about obsessing over rules By Pat Gee
Honolulu Advertiser March 8, 2014
Giving up chocolate or taking on more Bible study during Lent are common sacrifices for Christians during 40 days of Sacrifices of treats and time take willpower. Still, they're a bit lightweight compared with the lenten fasting and other rigors Eastern Orthodox Christians shoulder to underscore the importance of Christ's resurrection to their faith.
Even so, the Rev. Alexander Leong, the new head of Sts. Constantine & Helen Greek Orthodox Cathedral of the Pacific emphasizes that his church's strict no-meat diet "exists to liberate us and set us free, and not to restrict us."
Leong, who came from California to head the Makiki church in September, said, "Fasting is seen as a tool to bring us closer in relationship to God, to place our dependence in him, to curb the sinful impulses of the flesh, to be kind and charitable to our fellow human beings."
The Orthodox Church calls this season Great Lent, which began this week with Clean Monday (to denote a new beginning). Western churches, including the Roman Catholic and mainstream Protestant churches, began Lent with Ash Wednesday this week. Easter will fall on the same day this year — April 20 — for both churches. Eastern churches use the Julian calendar, while Western churches follow the Gregorian/international civil calendar.
Leong said in addition to not eating any animal protein, church members are asked to eliminate fish, dairy products, oil and wine. Oil and wine are permitted on Saturdays and Sundays, however. Forty days of Great Lent fasting ends April 11, right before Holy Week, but there are other kinds of fasts until Easter, he added.
"The danger of fasting is you can become too focused on the rules" and the temptation to "show off," he said, noting that fasting should be quietly personal and dependent on one's health.
Great Lent is "filled with many beautiful services," which are longer, held more frequently and stress incorporating substance and solemnity.
During the lenten season, each Sunday service follows a theme focusing on messages to pray more, give extra to charity and forgive one another, he said. Every Friday evening, the Akathist Hymn is sung while "you're standing for one hour. People love that service" because it praises the Virgin Mary, who "holds a special place in our hearts."
Prodded on by a jam-packed schedule, Leong said, "the 40 days seems to go too fast. It's a joyful celebration. I kinda miss all those services when it's over."
Leong first experienced Pascha, the church's term for Easter, as a 15-year-old and found the elaborate two-hour service enchanting.
"What struck me about the Greek Orthodox Church was the richness of the worship. All the five senses are used, and your whole being is involved in worship."
Leong continued, "What really impressed me was how we greet each other with the words, 'Christ the Lord is risen,' and then, 'Truly is risen' is the response," he said. The congregation also sings the hymn "Christ the Lord Is Risen," and "everybody has lit candles and we proclaim Christ's victory over death."
Leong added that so much of Orthodox liturgy language is put in the present tense, instead of the past tense, so congregation members feel like they are part of an event that is actually happening.
A favorite Easter custom shared by Western and Orthodox churches is the dyeing of eggs, the symbol of new life. But Orthodox churches dye their eggs red rather than a pastel color to recall the bloodshed of Christ on the cross. As the priest hands each person a red egg, he proclaims, "Christ is risen!" in the first hour of Easter Sunday, after the midnight service, he said. A red egg is also placed in the center of specially prepared bread.
Leong's congregation of 150 consists of members with varied roots — Greek, Russian, Serbian, Romanian, Asian and others.
He is one of few Asian priests in the Greek Orthodox Church. Before coming to Hawaii with wife Nicole and three children, Leong served at Sts. Constantine & Helen Greek Orthodox Church in Vallejo, Calif., for 10 years.
---
Epiphany 2014 Hale Koa
---
Christmas Play 2013
Thanks to Greg Malick for this great video.
---
Nisiotopoules Dancers & Aloha Choir
Welcome back home, Nisiotopoules Dancers and Aloha Choir! We heard and read that you had a wonderful experience at FDF in Anaheim last week! Congratulations to our Aloha Choir who won "1st Place" in the Choral Competition! Well done!
---
Ionian Village: Are You Ready?
Click Here to Apply Online
Click Here for Scholarship Info
---
Stewardship: We Are Family
Stewardship is our response to God's grace and it moves us from grace to gratitude. Just as we love because God first loved us from 1 John 4:14, we give because God first gave to us.
Click here to go to the stewardship page
---
How to Schedule a Memorial Service
If you are interested in scheduling a Memorial Service for a loved one, please contact Father Alexander at the office so that he can schedule a date on the calendar.
---
Youth Ministry Guidelines Qualifying for Travel Funding
Please review the attached document to find out about the guidelines for children to qualify for funding from the parish to attend youth events.
If you have any questions please see Father Alexander or a member of the Parish Council.
---
Orthodox Study Center: Orthodoxy 101
Click here to jump Orthodoxy 101
---
Wedding in Hawaii?
Orthodox couples from around the world have chosen to be married at Saints Constantine & Helen, the 'Cathedral in Paradise.' It's easier than you think!
Begin your wedding plans by contacting our Priest early.
Voice: (808) 521-7220
Email: (Click Here) Rev. Fr. Alexander Leong, Dean
(Or Copy) fralexanderleong@yahoo.com
---
Services Schedule
Sundays: Orthros (Matins):8:15 AM | Divine Liturgy: 9:30 AM (Fellowship follows in our Social Hall)
FeastDays: Divine Liturgy: 9:00 AM (as announced on Calendar)
For information please contact the Church office at (808) 521-7220 between the hours of 9:00 AM - 5:00 PM, Monday through Friday.
Worship
O Come, let us Worship and bow down before our King and God. O Come, let us worship and bow down before Christ, our King and God. O Come, let us worship and bow down to Christ Himself, our King and God. Learn more»