Welcome to the Ss. Constantine & Helen Greek Orthodox Cathedral of the Pacific Website


Services Schedule
Sundays: Orthros (Matins):8:15 AM | Divine Liturgy: 9:30 AM (Fellowship follows in our Social Hall)
"Welcome one another, therefore, just as Christ has welcomed you, for the glory of God." - Romans 15:7
Through this web site, we are pleased to be able to introduce you to that same worship and fellowship as it is expressed in the life of our Parish. If you are a new member of our parish, or are considering membership, these web pages will acquaint you with what our parish offers. To those who give it support and sustenance; to those who already belong to the church, we hope they will provide you with the assurance that your sacrificial offerings are received with profound respect, and are utilized to maximum effectiveness. They will, in any case, enable you to make the informed decisions that are necessary for a meaningful relationship with your church.
---
In the Midst of Summer!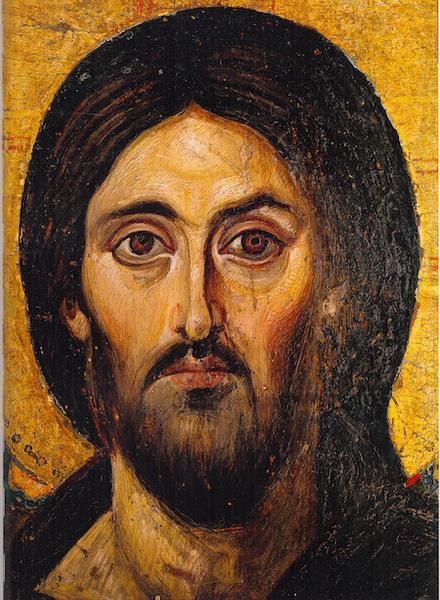 Dearest Spiritual Ohana,
Summer is here! Doesn't it always seem like it is always Summer in Hawaii, with the ever-present tropical warmth and the usual expected abundance of sunshine?! In months of June, July and the next several months following, there are very few hints of chilly nights and mornings. The days grow a tad bit longer with the sun rising 5ish in the morning and setting a little after 7ish in the evening as we approach and pass through the summer solstice, the lengthiest day of the year. The birds begin chirping at the crack of dawn (not so pleasant if you want to get a little more sleep). We have opportunities to enjoy outdoor activities, a little later into the evening. These are some of the notable dynamics that take place over the Summer.
Transitions in our lives also take place over the Summer: school is out and the children are home for a few long months, the students reach a new milestone and are in the process of being promoted to the next grade or year in school, other students graduate and move on to the next stage in their lives, the Sunday School Program at the Church takes a break, and the Church returns back to a more regular, more fixed schedule after completing the Moveable Festal Seasons of Triodion, Great Lent, Holy Week, Pascha and Pentecost. The Book of Ecclesiastes sums it all up: "To every thing there is a season, and a time to every purpose under the heaven."
The Liturgical Life in the Church also has a time and a purpose. Upon the completion of every Divine Liturgy, we are each purposely called to action by "living the liturgy after the Liturgy." Sunday is the major, most appointed time we are called to be present at the Divine Liturgy, besides the occasional weekday Feast Days, to come together and participate in the "work of the people" (this what "liturgy" literally means) in corporate/communal prayer as the Holy Spirit is present in making the bread and wine the very Body and Blood of Christ. Without your participation in this service of the Divine Liturgy, the priest cannot be present alone in the Consecration of the Holy Gifts. Your presence is important, as our Lord says, "For where two or three are gathered together in My Name, I am there in the midst of them." (Matthew 18:20) The "liturgy after the Liturgy" is our work and important mission to live out our Orthodox Christian Faith in every aspect of our lives in the world, day in and day out, to "commend ourselves and one another and our whole life to Christ our God." For wisdom in how to accomplish this practically in our lives, I turn to a few of the Holy Fathers and Saints who are our ever-present intercessors, friends and companions in guiding us in our spiritual lives and journeys.
One Anonymous Desert Father says the following: "'Show me how a person worships and I will tell you what he believes.' This ancient dictum is a basic truth of our Faith. In observing the prayers of a people, we are intimately involved in their very personal attachment to the Lord. As we listen to their heartfelt pleas, we are drawn into what is important to them and what they with to say to their God, and what they wish to say about Him. The Fathers of the Church knew that there must be order in Church worship, but more importantly, the Fathers were aware that after verbal prayer one must ask and seek out those who are precious to the Lord– the poor, the disheartened, the lonely, those beset by all sorts of trouble and spiritual disease. After prayer and entreaty, the true Christian must take his faith into the world and put it into practice. Only then may he take the name of Christian with all honesty and truth. What is true worship? Prayer which is brief in words but abundant in subsequent actions. For if your actions do not exceed your petitions, then your prayers are merely words, and the seed of the hands is not in them"
St. Isaac the Syrian says this, "Let yourselves be persecuted but do not persecute others; be crucified but do not crucify others; be insulted but do not insult others; be slandered but do not slander others. Rejoice with those who rejoice and weep with those who weep. Such is the sign of purity. Suffer with the sick. Be afflicted with sinners. Exult with those who repent. Be the friend of all, but in your spirit remain alone. Spread your cloak over anyone who falls into sin and shield him. And if you cannot take his fault on yourself and accept punishment in his place, do not destroy his character."
"Living the liturgy after the Liturgy" is what our ultimate purpose in this life is: to be people dependent on God through prayer, by most importantly being people of action in bringing the Presence of Christ before all the people we encounter everyday in our daily lives.
A Blessed and Joyous Summer to All
With Love in Christ,
+Fr. Alexander
---
Special Services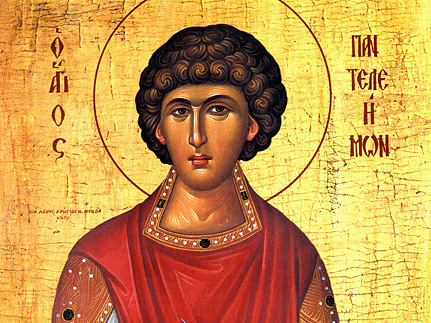 St. Panteleimon
Friday, July 27, 2018
Orthros 8:30 am/Liturgy 9:30
Maui Service
Saturday, July 28, 2018
Orthros 9:30 am/Liturgy 10:30 am
---
37th Annual Greek Festival Hawaii 2018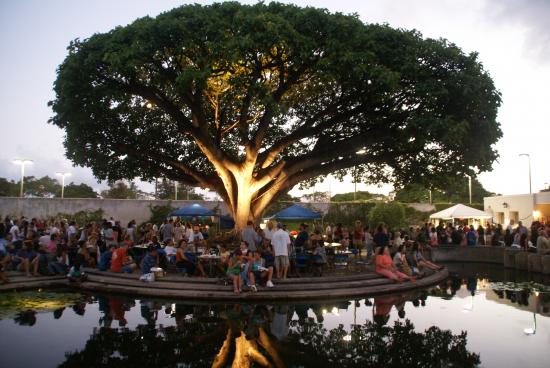 Dates: August 25 & 26 , 2018 Saturday & Sunday
Time: 12:00 PM (noon) to 9:00 PM
Location: McCoy Pavilion, Ala Moana Beach Park
Join us for live Greek music, delicious food and pastries, mouth watering Greek beer and spirits, deli items, and live performances from our very own Nisiotes and Nisiopeda dance groups and award-winning @alohayouthchoir.
Admission : General Admission $3
Children 11 and under and active military free
Wear a Toga and get in for only $1.00
Parking:
We encourage you to take public transportation or perhaps carpool. There is limited parking at Ala Moana Beach Park however you may find parking at the Ala Moana and Ward Entertainment Center areas.
Save time and trouble by using cabs or ride-share systems like UBER or Lyft. This way you can enjoy the festival and not worry about parking or drinking!
Information :
Do you have any questions? You can contact us at (808) 521-7220 or better yet zip us an email to info@greekfestivalhawaii.com
Tips:
Credit cards are now accepted. Cash, printed checks with ID are welcome. There are also several ATM's available on site.
Dress as cool as possible. It gets hot in August!
Make sure and get a program when you enter the festival. A site map and entertainment schedule are included in it.
Lost and found is located at the main admission table at the beach-side entrance.
---
Pan-Orthodox Vesper - the Sunday of Orthodoxy
Fr. Athanasius & parishioners of the Holy Theotokos of Iveron Russian Orthodox Church along with the Myrrh-Steaming Iveron Icon were with us to worship on the Sunday of Othodoxy! How blessed we are!
Pictured below: Deacon MIchael Bressem, Fr. Alexander Leong & Retired Archpriest Anatole Lyovin.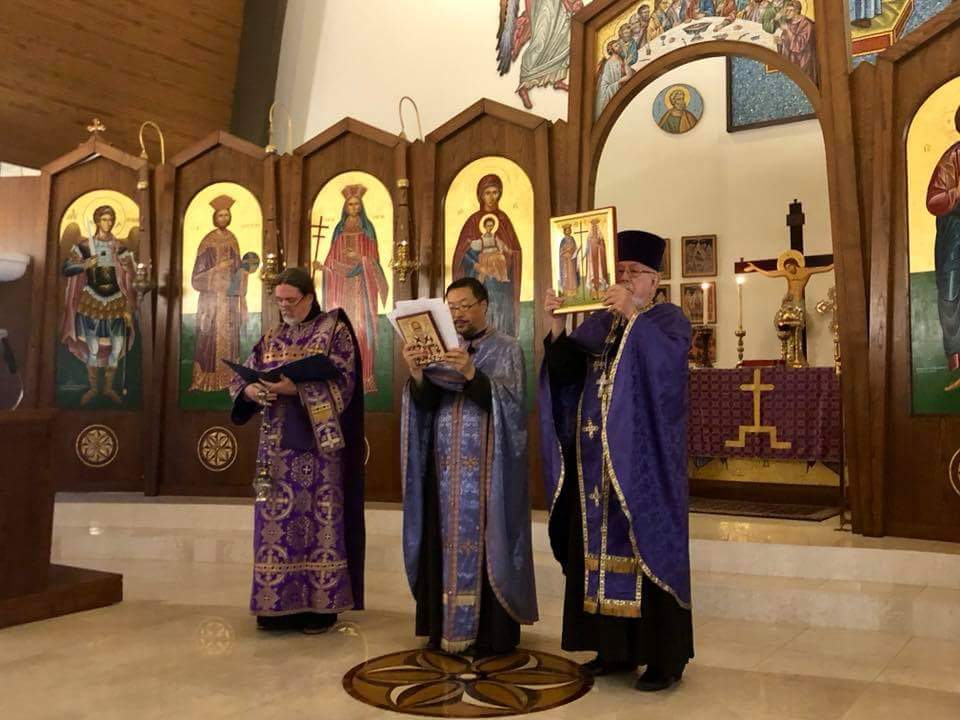 KITV Report on Miracle Icon of the Theotokos
Epiphany 2018 - Ala Moana Beach Park
---
Philoptochos Supports Go Red 2018
Did you know Heart Disease and Stroke cause 1 in 3 deaths among women each year? That is more than all cancers combined. It is our opportunity to make a difference and bring awareness since 80% of cardiac and stroke events may be prevented with education and action. We can do this and join with the National Philoptochos Society to support the American Heart Association's Go Red for Women awareness campaign.

Friday, February 2nd is National Wear Red Day, AHA's designated day to promote Go Red for Women. The National Philoptochos Society supported this program designated on Sunday, February 4th as Go Red Sunday!

To learn more about the statistics, research and program, please visit the site below:
---
Stewardship 2018

Click here to download the 2018 Stewardship form
Click here to volunteer to share your time & talents in 2018
---
Please Support Us Through AmazonSmile!
When you shop @AmazonSmile, Amazon will make a donation to Saints Constantine & Helen Greek Orthodox Church. https://smile.amazon.com/ch/99-6009445 Amazon donates 0.5% of the price of eligible smile.amazon.com purchase to the charities selected by customers
Please click this logo to go to the site.

---
2017 Making Stride - Philoptochos Fundraiser
As part of our outreach, our Philoptochos Society - Aloha Chapter Team is participating for Saturday's October 21, 2017 Hawaii's Making Strides Against Breast Cancer Walk!
Please join our team, walk in the Making Strides Against Breast Cancer event on Saturday October 21st, and help us make it a special, fun day. If you can't join us, consider making a donation and help our reach our fundraising goal.
Visit our team fundraising page, using the links below.
Please click here to donate to our team!
---
Be the Bee - Informational Videos About Orthodoxy
---
Hawaii Delegation to FDF
FDF 2017 - FRIDAY - SENIOR - Sts. Constantine and Helen - Nisiotes from Your FDF on Vimeo.
FDF 2017 - SATURDAY - SENIOR - Sts. Constantine and Helen - Nisiotes from Your FDF on Vimeo.
FDF 2017 - SATURDAY DIVISION IV - Sts. Constantine and Helen - Nisiopeda from Your FDF on Vimeo.
FDF 2017 - FRIDAY CHORAL DIVISION II - Sts. Constantine and Helen - Wahine Aloha from Your FDF on Vimeo.
---
Diakonia - Giving Back to the Community
These are Diakonia pictures of the 2 Dance Groups Nisiotes the Islanders and Nisiopeda Little Island Children.
The Nisiopeda joined the adult choir from Saints Constantine Cathedral Greek Orthodox of the Pacific to sing and dance at The Plaza, a Senior Living Residence next door to the church.
The Nisiotes asked friends to come and help them clean up Oneula Beach in Ewa Beach, Hawaii.
---
Philoptochos Rummage Sale Fundraiser
Mahalo for your support on a very successful fundraising event!
---
Extra Extra Read All About it…
Click on the following graphic to access monthly & weekly bulletins & calendars.
To receive your bulletin electronically, simply send an e-mail to the Church Office, at: office@greekorthodoxhawaii.org with "Bulletin Electronic Subscription" in the subject line.
Note: A limited number of bulletins will also be available in the narthex for our visitors and parishioners who want a printed copy. Due to postage increases Shorelines will no longer be mailed.
---
Stewardship: We Are Family
Stewardship is our response to God's grace and it moves us from grace to gratitude. Just as we love because God first loved us from 1 John 4:14, we give because God first gave to us.
Click here to go to the stewardship page
---
How to Schedule a Memorial Service
If you are interested in scheduling a Memorial Service for a loved one, please contact Father Alexander at the office so that he can schedule a date on the calendar.
---
Youth Ministry Guidelines
Please review the attached document to find out about the guidelines for children to qualify for funding from the parish to attend youth events.
If you have any questions please see Father Alexander or a member of the Parish Council.
---
Orthodox Study Center: Orthodoxy 101
Click here to jump Orthodoxy 101
---
Wedding in Hawaii?
Orthodox couples from around the world have chosen to be married at Saints Constantine & Helen, the 'Cathedral in Paradise.' It's easier than you think!
Begin your wedding plans by contacting our Priest early.
Voice: (808) 521-7220
Email: (Click Here) Rev. Fr. Alexander Leong, Dean
(Or Copy) fralexanderleong@yahoo.com
---
Teachings
The Orthodox Church throughout the ages has maintained a continuity of faith and love with the apostolic community which was founded by Christ and sustained by the Holy Spirit. Learn more»