Welcome to the Ss. Constantine & Helen Greek Orthodox Cathedral of the Pacific Website


Services Schedule
Sundays: Orthros (Matins):8:15 AM | Divine Liturgy: 9:30 AM (Fellowship follows in our Social Hall)
"Welcome one another, therefore, just as Christ has welcomed you, for the glory of God." - Romans 15:7
Through this web site, we are pleased to be able to introduce you to that same worship and fellowship as it is expressed in the life of our Parish. If you are a new member of our parish, or are considering membership, these web pages will acquaint you with what our parish offers. To those who give it support and sustenance; to those who already belong to the church, we hope they will provide you with the assurance that your sacrificial offerings are received with profound respect, and are utilized to maximum effectiveness. They will, in any case, enable you to make the informed decisions that are necessary for a meaningful relationship with your church.
---
"It is time for the Lord to act."
Dearest Spiritual Ohana,
As we complete the Doxology at the end of every Orthros, the Deacon or the Celebrant of the Divine Liturgy exclaims the following words in a typically subdued voice, "It is time for the Lord to act." Most of you, if not all of you, do not hear this being said, unless you are in the Altar at that particular time! In saying these words, we acknowledge the fact that the Lord is at work at all times in the services of the Church, especially at the Divine Liturgy where Bread and the Wine are consecrated into the Body and Blood of Christ.
It is not the clergy's work alone, nor just the presence and participation of the people in the Liturgy, but God is very much present through the Grace and Working of the Holy Spirit. There exists a very real dynamic of "synergy" taking place between God, the celebrant/celebrants and the people present at this Holy Service of the Divine Liturgy, including also the "Church Triumphant" made up of all the Angels, Prophets, Saints and Martyrs invisibly present with us, whom we do not see, where each is an integral and necessary part of the service. The word "synergy" means "working together."
Do you realize that you are each such an important part of the services when you attend? We are meant to be participants in the worship, especially the corporate worship when we come together as a Community to pray. It may seem like we're just part of a ritual, merely observers, or just doing our good deed for the week by showing up at one point in the church services. But our Lord clearly states what it is that is taking place when we gather together: "For where two or three are gathered together in My name, I am there in the midst of them." (Matthew 18:20) Wow, that is truly magnificent! God is with us! Glory be to God! Whenever I begin my homily/sermon, it is not merely for being repetitious that I exclaim the glad tidings, "Christ is in our midst!" He truly "was, is and always shall be" with us! This is what the "Good News" is, that He is with us in His Love, Mercy and Glory! Even after we depart from the Divine Liturgy, God continues to be with us in our everyday lives. It doesn't end and it is not suppose to conclude when we exit out of the Church's doors. The Good News continues! God continues to be with us! Just as synergy is being actualized whenever we are in the Divine Liturgy, the same working together applies everyday of the week when we go through our daily routine in our lives. When we leave the confounds of the Church building, we give flesh to what we just experienced in the Divine Liturgy to the world and everyone we come in contact with. This is what is meant by "living the liturgy after the Liturgy!"
This action of "living the liturgy after the Liturgy" is applicable at so many levels in our daily lives. It is realized in our homes, at work, at school, at the market places, in our vehicles, in our dealing with every person we encounter, etc. At home, for example, we can pray to God individually, as married couples, as single persons, and as a family. We can have discussions at the common meal, usually dinner, sharing our reflections about how God touches our lives personally. At work we can embody Christ in our dealings with various personalities, by empathizing, being courteous, avoiding gossip and being forgiving where we don't see "eye to eye." At school we can be honest and hard working, avoiding the temptation to cheat in our work and tests, and also reaching out to kids that may be shy or having a difficult time fitting in with others. When we go shopping, we can be courteous and kind to all despite the stress of the crowds. We can be kind and open doors for those that need some sort of a kind courtesy. When someone is not nice to us on the road, we can avoid the temptation to show that person that he/she did us wrong, by dropping the need to "get even." Simply, smile, as you can make a difference in someone's life who is having a difficult time. Be the "ripple" in the water that makes a positive change in the world we live in!
In closing. I share a beautiful quote on the Divine Liturgy by St. John of Kronstadt: "The Divine Liturgy is truly a heavenly service on earth, in which God Himself, in a particular, immediate and most close manner is present and dwells with men, for He Himself is the invisible celebrant of the service; He is both the Offerer and the Offering. There is on earth nothing higher, greater, more holy than the liturgy; nothing more solemn, nothing more life-giving.
With Love in Christ,
+Fr. Alexander
---
Special Services
Great Vespers
Saturday, October 6, 2018
Service 5:30 pm
Great Vespers
Saturday, October 13, 2018
Service 5:30 pm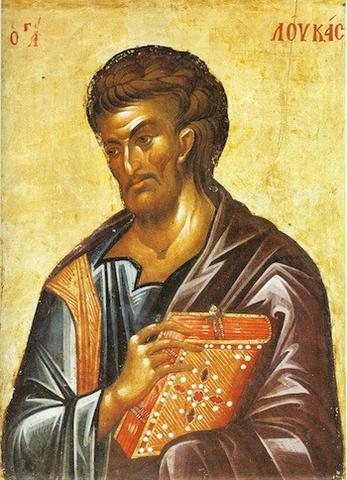 St. Luke the Evangelist
Thursday, October 18, 2018
Orthros 8:30 am/Liturgy 9:30 am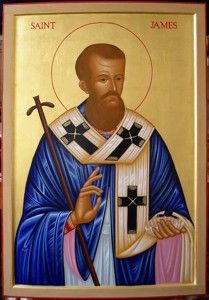 St. James the Apostle
Tuesday, October 23, 2018
Orthros 8:30 am/Liturgy 9:30 am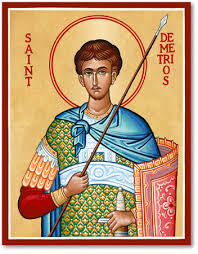 St. Demetrios
Friday, October 26, 2018
Orthros 8:30 am/Liturgy 9:30 am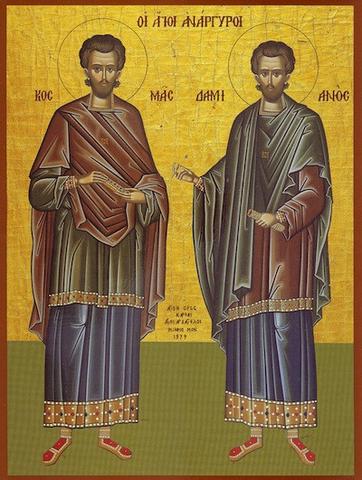 Ss. Cosmas & Damian the Unmercenaries
Thursday, November 1, 2018
Orthros 8:30 am/Liturgy 9:30 am
Great Vespers
Saturday, November 3, 2018
Service 5:30 pm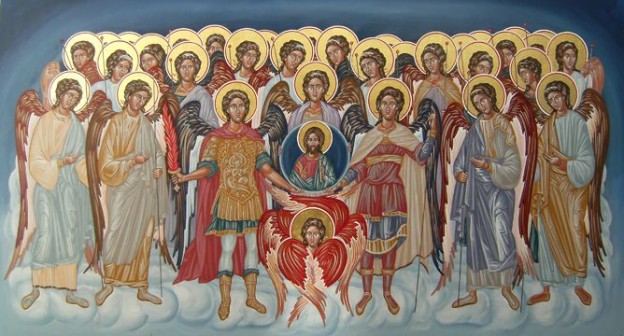 Synaxis of the Holy Archangels
Thursday, November 8, 2018
Orthros 8:30 am/Liturgy 9:30 am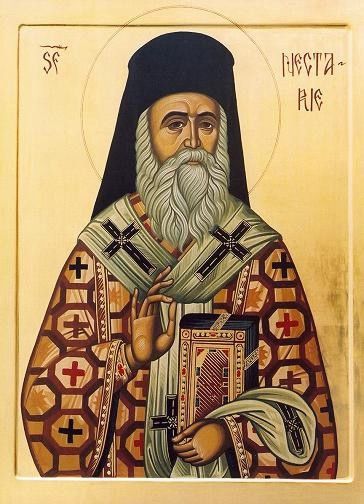 St. Nektarios of Aegina
Friday, November 9, 2018
Orthros 8:30 am/Liturgy 9:30 am
Great Vespers
Saturday, November 10, 2018
Service 5:30 pm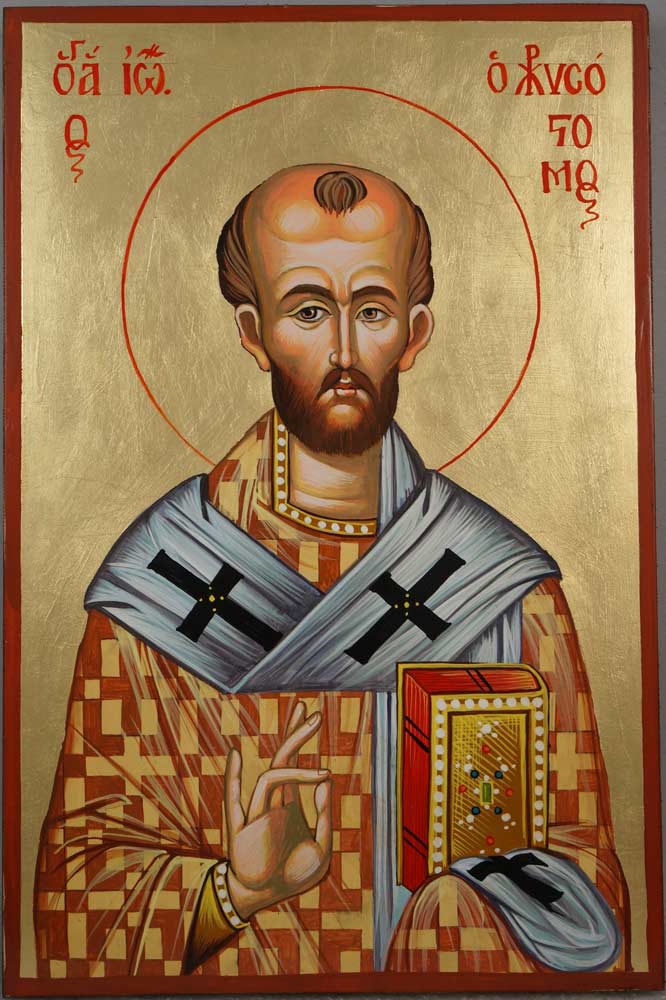 St. John Chrysostom
Tuesday, November 13, 2018
Orthros 8:30 am/Liturgy 9:30 am
Great Vespers
Saturday, November 17, 2018
Service 5:30 pm
Great Vespers
Tuesday, November 20, 2018
Service 6:30 pm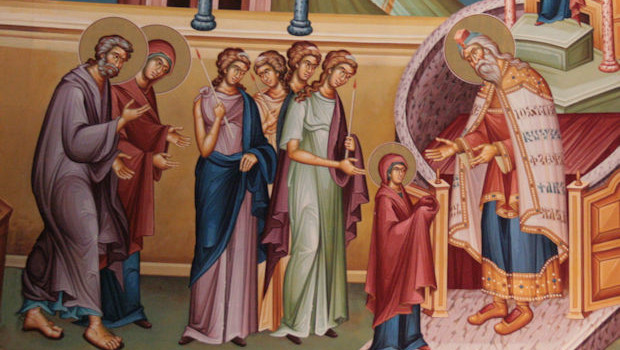 Entrance of the Holy Theotokos
Wednesday, November 21, 2018
Orthros 8:30 am/Liturgy 9:30 am
Maui Service
Saturday, November 24, 2018
Orthros 9:30 am/Liturgy 10:30 am
St. Andrew the Apostle
Friday, November 30, 2018
Orthros 8:30 am/Liturgy 9:30 am
---
New Date
37th Annual Greek Festival Hawaii 2018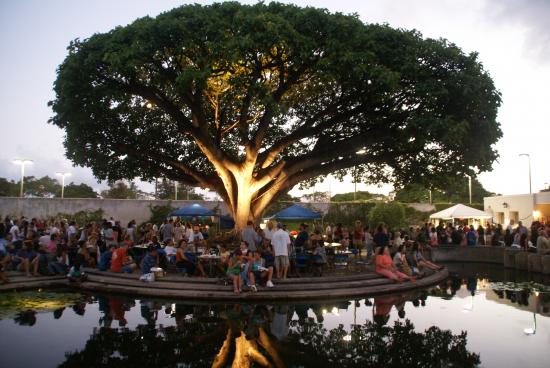 Dates: Saturday October 27, 2018- Sunday October 28, 2018
Time: 12:00 PM (noon) to 9:00 PM
Location: McCoy Pavilion, Ala Moana Beach Park
Join us for live Greek music, delicious food and pastries, mouth watering Greek beer and spirits, deli items, and live performances from our very own Nisiotes and Nisiopeda dance groups and award-winning @alohayouthchoir.
Admission : General Admission $3
Children 11 and under and active military free
Wear a Toga and get in for only $1.00
Parking:
We encourage you to take public transportation or perhaps carpool. There is limited parking at Ala Moana Beach Park however you may find parking at the Ala Moana and Ward Entertainment Center areas.
Save time and trouble by using cabs or ride-share systems like UBER or Lyft. This way you can enjoy the festival and not worry about parking or drinking!
Information :
Do you have any questions? You can contact us at (808) 521-7220 or better yet zip us an email to info@greekfestivalhawaii.com
Tips:
Credit cards are now accepted. Cash, printed checks with ID are welcome. There are also several ATM's available on site.
Dress as cool as possible. It gets hot in August!
Make sure and get a program when you enter the festival. A site map and entertainment schedule are included in it.
Lost and found is located at the main admission table at the beach-side entrance.

---
Pan-Orthodox Vesper - the Sunday of Orthodoxy
Fr. Athanasius & parishioners of the Holy Theotokos of Iveron Russian Orthodox Church along with the Myrrh-Steaming Iveron Icon were with us to worship on the Sunday of Othodoxy! How blessed we are!
Pictured below: Deacon MIchael Bressem, Fr. Alexander Leong & Retired Archpriest Anatole Lyovin.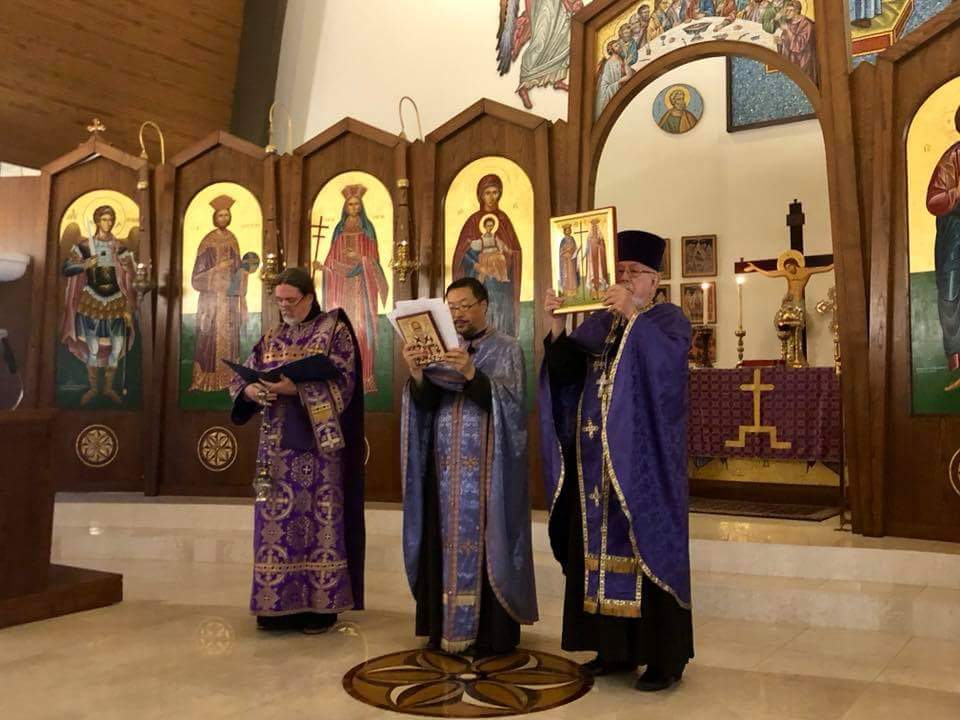 KITV Report on Miracle Icon of the Theotokos
Epiphany 2018 - Ala Moana Beach Park
---
Philoptochos Supports Go Red 2018
Did you know Heart Disease and Stroke cause 1 in 3 deaths among women each year? That is more than all cancers combined. It is our opportunity to make a difference and bring awareness since 80% of cardiac and stroke events may be prevented with education and action. We can do this and join with the National Philoptochos Society to support the American Heart Association's Go Red for Women awareness campaign.

Friday, February 2nd is National Wear Red Day, AHA's designated day to promote Go Red for Women. The National Philoptochos Society supported this program designated on Sunday, February 4th as Go Red Sunday!

To learn more about the statistics, research and program, please visit the site below:
---
Stewardship 2018

Click here to download the 2018 Stewardship form
Click here to volunteer to share your time & talents in 2018
---
Please Support Us Through AmazonSmile!
When you shop @AmazonSmile, Amazon will make a donation to Saints Constantine & Helen Greek Orthodox Church. https://smile.amazon.com/ch/99-6009445 Amazon donates 0.5% of the price of eligible smile.amazon.com purchase to the charities selected by customers
Please click this logo to go to the site.

---
2017 Making Stride - Philoptochos Fundraiser
As part of our outreach, our Philoptochos Society - Aloha Chapter Team is participating for Saturday's October 21, 2017 Hawaii's Making Strides Against Breast Cancer Walk!
Please join our team, walk in the Making Strides Against Breast Cancer event on Saturday October 21st, and help us make it a special, fun day. If you can't join us, consider making a donation and help our reach our fundraising goal.
Visit our team fundraising page, using the links below.
Please click here to donate to our team!
---
Be the Bee - Informational Videos About Orthodoxy
---
Hawaii Delegation to FDF
FDF 2017 - FRIDAY - SENIOR - Sts. Constantine and Helen - Nisiotes from Your FDF on Vimeo.
FDF 2017 - SATURDAY - SENIOR - Sts. Constantine and Helen - Nisiotes from Your FDF on Vimeo.
FDF 2017 - SATURDAY DIVISION IV - Sts. Constantine and Helen - Nisiopeda from Your FDF on Vimeo.
FDF 2017 - FRIDAY CHORAL DIVISION II - Sts. Constantine and Helen - Wahine Aloha from Your FDF on Vimeo.
---
Diakonia - Giving Back to the Community
These are Diakonia pictures of the 2 Dance Groups Nisiotes the Islanders and Nisiopeda Little Island Children.
The Nisiopeda joined the adult choir from Saints Constantine Cathedral Greek Orthodox of the Pacific to sing and dance at The Plaza, a Senior Living Residence next door to the church.
The Nisiotes asked friends to come and help them clean up Oneula Beach in Ewa Beach, Hawaii.
---
Philoptochos Rummage Sale Fundraiser
Mahalo for your support on a very successful fundraising event!
---
Extra Extra Read All About it…
Click on the following graphic to access monthly & weekly bulletins & calendars.
To receive your bulletin electronically, simply send an e-mail to the Church Office, at: office@greekorthodoxhawaii.org with "Bulletin Electronic Subscription" in the subject line.
Note: A limited number of bulletins will also be available in the narthex for our visitors and parishioners who want a printed copy. Due to postage increases Shorelines will no longer be mailed.
---
Stewardship: We Are Family
Stewardship is our response to God's grace and it moves us from grace to gratitude. Just as we love because God first loved us from 1 John 4:14, we give because God first gave to us.
Click here to go to the stewardship page
---
How to Schedule a Memorial Service
If you are interested in scheduling a Memorial Service for a loved one, please contact Father Alexander at the office so that he can schedule a date on the calendar.
---
Youth Ministry Guidelines
Please review the attached document to find out about the guidelines for children to qualify for funding from the parish to attend youth events.
If you have any questions please see Father Alexander or a member of the Parish Council.
---
Orthodox Study Center: Orthodoxy 101
Click here to jump Orthodoxy 101
---
Wedding in Hawaii?
Orthodox couples from around the world have chosen to be married at Saints Constantine & Helen, the 'Cathedral in Paradise.' It's easier than you think!
Begin your wedding plans by contacting our Priest early.
Voice: (808) 521-7220
Email: (Click Here) Rev. Fr. Alexander Leong, Dean
(Or Copy) fralexanderleong@yahoo.com
---
History
The Church has her origin with Jesus Christ and the Holy Spirit, not with a human teacher, or group, nor a code of conduct or religious philosophy. Learn more»