Welcome to the Ss. Constantine & Helen Greek Orthodox Cathedral of the Pacific Website


Sundays Services Schedule:
Orthros (Matins):8:15 AM
Divine Liturgy: 9:30 AM
Fellowship follows in our Social Hall
"Welcome one another, therefore, just as Christ has welcomed you, for the glory of God." - Romans 15:7
Through this web site, we are pleased to be able to introduce you to that same worship and fellowship as it is expressed in the life of our Parish. If you are a new member of our parish, or are considering membership, these web pages will acquaint you with what our parish offers. To those who give it support and sustenance; to those who already belong to the church, we hope they will provide you with the assurance that your sacrificial offerings are received with profound respect, and are utilized to maximum effectiveness. They will, in any case, enable you to make the informed decisions that are necessary for a meaningful relationship with your church.
---
The Joyful Season of Great Lent is Upon Us!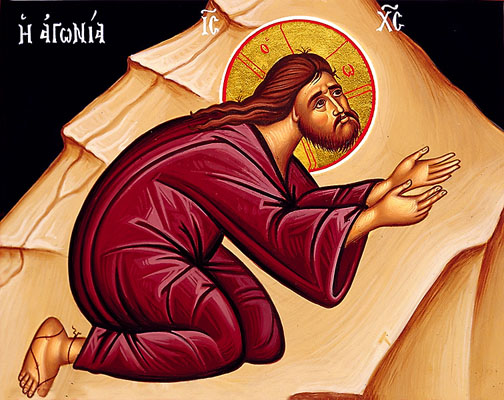 Dearest Spiritual Ohana,
Great Lent officially begins on Monday, March 11th, this year. When I say that "the Joyful Season of Great Lent is upon us" you may find what I am saying a bit odd! After all, what joy do we find when we go through Great Lent where there is such a lengthy period of very strict fasting (over 40 days), a call to repentance, refraining from dancing, no big partying allowed, a call to increased prayer and in the number of services offered, almsgiving, forgiving one another, practicing self-denial, etc., given that we practice all these actions that the Church prescribes for us? It appears we are going through Great Lent being prompted and required to give up so much of the things we value and enjoy. But, in fact, we are really gaining much more than we can ever give up. We are gaining everything, especially the Presence of the Lord incorporated in our daily lives as our aim and ultimate goal.
Here is one of the hymns we begin Great Lent with on Clean Monday: "Let us begin the all-holy season of fasting with joy; let us shine with the bright radiance of the holy commandments of Christ our God: with the brightness of love and the splendor of prayer, the strength of good courage and the purity of holiness! So, clothed in garments of light, let us hasten to the holy resurrection on the third day, that shines on the world with the glory of eternal life!" In fact, this hymn expresses what really is suppose to happen during Great Lent! We enter this period and season with a lot of spiritual work, toil and struggle so that we gain "the only thing needed," which is simply the desire for God to always dwell in our lives and for us to respond to His Love, Mercy and Glory by glorifying, giving praise and thanksgiving to Him for all He has done and continues to do for us.
We go through our lives seeking ultimate happiness and fulfillment. After all, who doesn't want to be happy and fulfilled? Everyone ultimately wants these! The truth is, we come out empty when we willfully seek these leaving out the most essential element of joy, which is God's Presence. Without His Presence, we hit nothing but "dead ends," leaving us feeling that something is always missing in our lives, an emptiness and void that just cannot be filled. Great Lent helps us to reassess our lives, to have a spiritual tune-up, a spring cleaning of our lives, an opportunity to refocus and a refreshing to get us back on track. Of course, we need to do this over and over again throughout the course of our lives. The salvation of our souls requires us to constantly "fight the good fight" up until our final breath of our earthly lives. In other words, we cannot just reach a plateau in our lives and think that we are good at that point and can simply take our ease. The fight goes on!
Our Orthodox Christian Faith offers us many tools toward the goal of true joy, fulfillment and salvation. Great Lent offers a loaded toolbox for us and for our benefit so long as we use and put it into practice. Here are a few tools and their benefits. Fast from foods with the end of hungering for God and weeding out the parts of our will that push Him away. Give alms so that we lay up treasure in Heaven. Forgive one another so that our Heavenly Father forgives us. Attend the services attentively and full-heartedly, not allowing them to be mere rituals but our pathway to worship and glorify God and at the same time be humbled and moved to repentance ever mindful of His Presence in your very lives. Go to Confession to wash and renew the garment of your soul and take pleasure in the satisfaction that God has taken and remitted all the sins you confessed. These are just a few opportunities of the many we have during this period of Great Lent.
I have a highly recommended book to help us practice and take advantage of the many blessings of Great Lent, namely The Lenten Spring by Fr. Thomas Hopko which helps us practically maneuver throughout the Lenten Journey. Fr. Hopko, of blessed memory, is a true Theologian, a priest in the true sense, a man of prayer, and a pastor who served and taught with love and by personal example. I am planning to have a Fellowship/Book Club/Sharing of this book on Tuesday evenings during Great Lent. Stay tuned for more details as I have placed an order for 5 copies of the book, which I will offer for purchase. You can also purchase and download this book at your convenience on your Kindle devices. Here is a small excerpt from his book: "Jesus commands all those who fast to be joyful. He condemns sadness and grief, especially the outward appearance of fasting before men. He orders His people to hide their sorrow and to cover their sadness over sin. He directs them to hide their acts of penitence, to keep their mortifications secret, to appear shining and bright in the world."
Have a Blessed and Joyous Lent!
With Love in Christ,
+Fr. Alexander
---
Special Services
Great Vespers
Sunday, March 24, 2019
Service 2:00 pm
Annunciation
Monday, March 25, 2019
Orthros 8:30 am/Liturgy 9:30 am
Presanctified Liturgy
Wednesday, March 27, 2019
Service 6:00 pm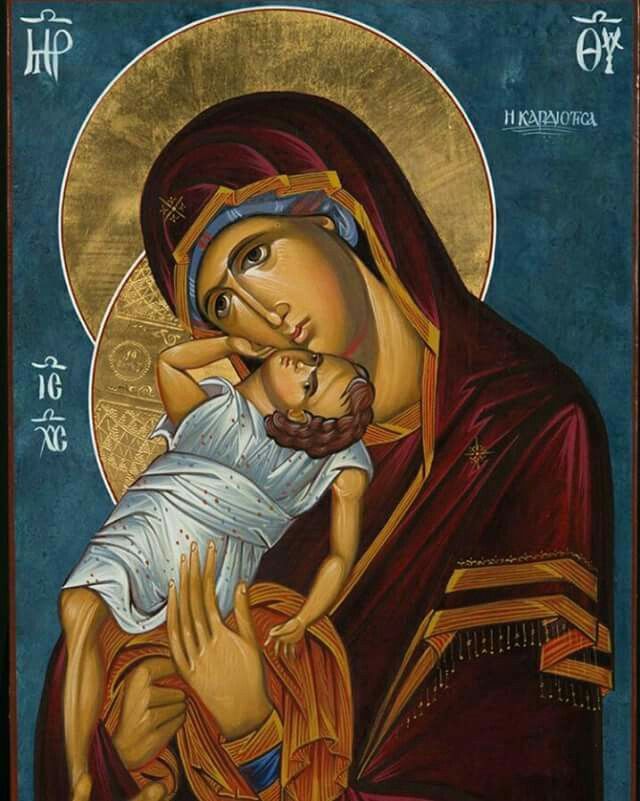 Salutations to the Theotokos
Friday, March 29, 2019
Service 6:30 pm
Great Vespers
Saturday, March 30, 2019
Service 5:30 pm

Presanctified Liturgy
Wednesday, April 3, 2019
Service 6:00 pm
Salutations to the Theotokos
Friday, April 5, 2019
Service 6:30 pm
Presanctified Liturgy
Wednesday, April 10, 2019
Service 6:00 pm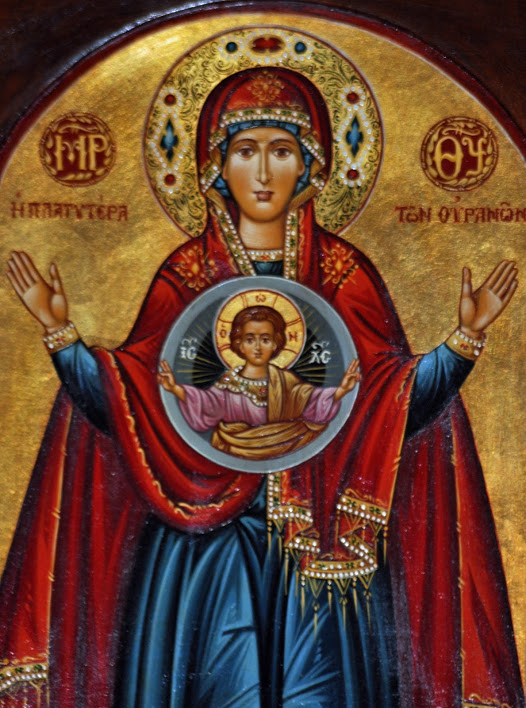 Akathist Hymn
Friday, April 12, 2019
Service 6:30 pm
Presanctified Liturgy
Wednesday, April 17, 2019
Service 6:00 pm
Saturday of Lazarus
Saturday, April 20, 2019
Orthros 8:30 am/Liturgy 9:30 am
Bridegroom Service
Sunday, April 21, 2019
Service 6:30 pm
Bridegroom Service
Monday, April 22, 2019
Service 6:30 pm
Bridegroom Service
Tuesday, April 23, 2019
Service 6:30 pm
Holy Unction
Wednesday, April 24, 2019
Service 6:00 pm
Mystical Supper/Liturgy of St. Basil
Thursday, April 25, 2019
Service 9:00 am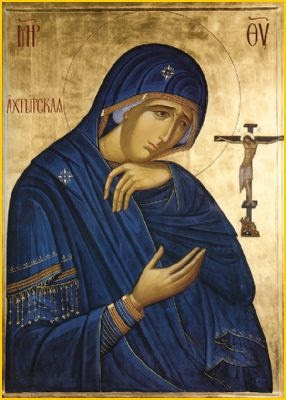 12 Gospels
Thursday, April 25, 2019
Service 6:30 pm
Royal Hours
Friday, April 26, 2019
Service 9:00 am
Unnailing of the Cross
Friday, April 26, 2019
Service 3:00 pm
Lamentations
Friday, April 26, 2019
Service 6:30 pm
Christ's Descent into Hades/Liturgy of St. Basil
Saturday, April 27, 2019
Service 9:00 am
Ressurection Vigil
Saturday, April 27, 2019
Service 11:00 pm
Holy Pascha
Sunday, April 28, 2019
Resurrection 12:00 am / Agape Vespers 11:00 am /Apage Picnic 12:00 pm
St. George the Martyr
Monday, April 29, 2019
Orthros 8:30 am/Liturgy 9:30 am
---
Beloved in the Lord,
May the grace and peace of Jesus Christ be with you!
Please see the details below regarding a very informative Virtual Town Hall Meeting on Ukraine Autocephaly. This online meeting is sponsored by the Order of Saint Andrew the Apostle in support of our Mother Church in Constantinople and its position on this matter.
I encourage you to participate in this gathering with faithful from across the Archdiocese. This is a free event which is being held via teleconference. You may also submit questions in advance of the Virtual Town Hall by following the directions below.
Praying for the Lord's blessings of wisdom, grace and strength for all of us and the Orthodox Church, I remain,
With Love in Christ,
+Metropolitan Gerasimos of San Francisco
AN ISSUE SO CRITICAL
For more than a century, the question of autocephaly (self-governance) has divided the sacred unity of Orthodox Christianity in the Ukraine.
The Ecumenical Patriarch of Constantinople has taken the pastoral initiative to heal these divisions and grant independence to the Church in Ukraine. The situation is complex and, for English-speakers, made even more so by an onslaught of misinformation circulated through social media. Please join us for an in-depth discussion with experts who can explain the most important issue confronting the Orthodox Church today.
---
FDF 2019 Aloha Youth Choir
FDF 2019 - FRIDAY - Choral Competition Division I - Aloha Youth Choir - Sts. Constantine & Helen - Honolulu from Your FDF on Vimeo.
---
FDF 2019 Nisiopeda Dance Group
FDF 2019 - SATURDAY - Advanced Junior - Nisiopeda - Sts. Constantine & Helen - Honolulu from Your FDF on Vimeo.
---
Glendi Dance Group Benefit

Mahalo for your support and donations during the Glendi event!
---
Epiphany Celebrations at Ala Moana Park: Sunday, January 6, 2019
---
Diakonia 2019
The Nisiopeda dance group from Sts. Constantine & Helen parish (Honolulu, Hawaii) completed a service project for our local Ronald McDonald House (RMH) in Honolulu. Our six all-female dance group, along with dance group families, Director, and Co-Directors, gathered on January 4, 2019 to bake cookies and brownies for local families staying at two Ronald McDonald houses in Honolulu, HI.
The Nisiopeda made baked goodies, wrote heart-felt notes, and packed them for ten families staying at RMH's in Honolulu. The RMH hosts families from other Hawaiian Islands, the Pacific, and Continental US whose child is receiving care and/or treatment from hospitals located on O'ahu.
More information from their website,
For over three decades, Ronald McDonald House Charities

®

of Hawaii has offered a loving

home-away-from-home

to families needing to be near their seriously ill or injured children while they're being treated at Honolulu area hospitals.
Additionally, the Nisiopeda hand-delivered the baked gifts to the RMH on January 5, 2019 where they were able to tour the house and get a first-hand sense of the blessings provided there. It was a special visit all around indeed! The dance group felt the love that created the home and look forward to future Diakonia opportunities at RMH Hawaii.
---
Nisiotes Dance Group Outreach
The Greek Kailua Dancers performed at Poahi Nani Care Center as an outreach to the community.
Barry's mom pictured is 101 yeas old.

---
Congratulations Nisiotes Dancers - College Graduation

Congratulations to recent graduates Christiana Oshiro and Constantine Papazacharioudakis!
---
2018 Making Stride - Philoptochos Fundraiser
Mahalo for participating with our Philoptochos Society - Aloha Chapter Team Making Strides Against Breast Cancer Walk!
You can still participate by making a donation and help our reach our fundraising goal.
Visit our team fundraising page, using the links below.
Please click here to donate to our team!
---
Mahalo for Supporting the
37th Annual Greek Festival Hawaii 2018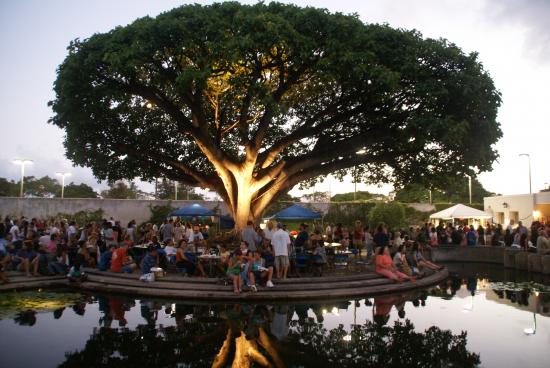 ---
Philoptochos Holiday Food & Bake Sale!

Planning a Holiday party and too busy to cook?
Why not order delicious Greek food & pastries!
Supplies are limited so click on the form below and order today!
Order your holiday food & baked goods today!
Please see click here for our order form.
Pan-Orthodox Vesper - the Sunday of Orthodoxy
Fr. Athanasius & parishioners of the Holy Theotokos of Iveron Russian Orthodox Church along with the Myrrh-Steaming Iveron Icon were with us to worship on the Sunday of Othodoxy! How blessed we are!
Pictured below: Deacon MIchael Bressem, Fr. Alexander Leong & Retired Archpriest Anatole Lyovin.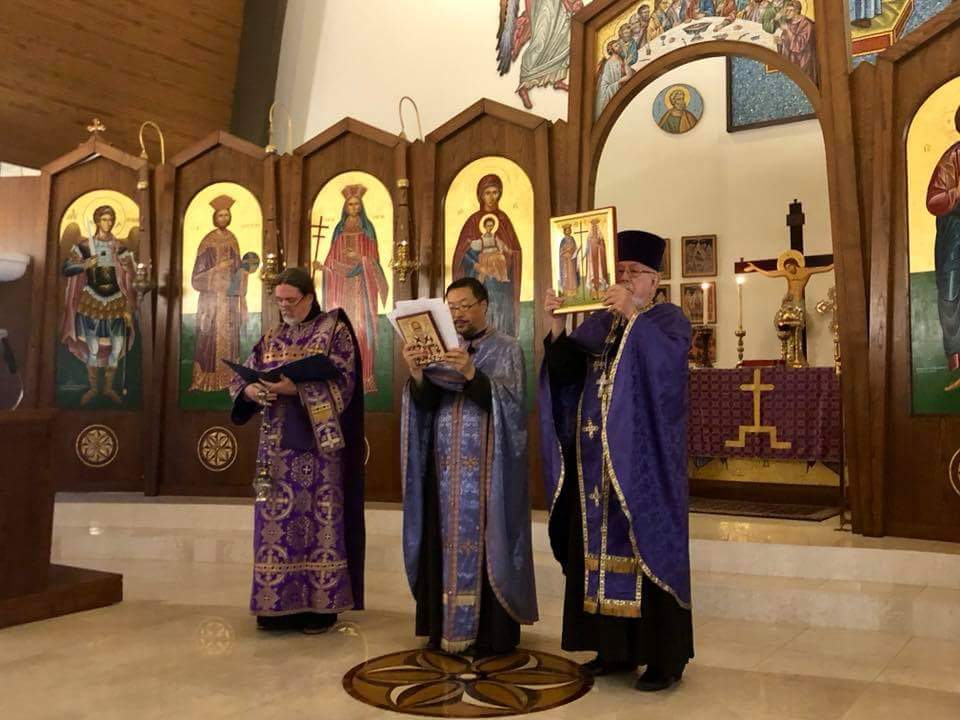 KITV Report on Miracle Icon of the Theotokos
Epiphany 2018 - Ala Moana Beach Park
---
Philoptochos Supports Go Red 2018
Did you know Heart Disease and Stroke cause 1 in 3 deaths among women each year? That is more than all cancers combined. It is our opportunity to make a difference and bring awareness since 80% of cardiac and stroke events may be prevented with education and action. We can do this and join with the National Philoptochos Society to support the American Heart Association's Go Red for Women awareness campaign.

Friday, February 2nd is National Wear Red Day, AHA's designated day to promote Go Red for Women. The National Philoptochos Society supported this program designated on Sunday, February 4th as Go Red Sunday!

To learn more about the statistics, research and program, please visit the site below:
---
Stewardship

Click here to download the 2019 Stewardship form
Click here to volunteer to share your time & talents in 2019
---
Please Support Us Through AmazonSmile!
When you shop @AmazonSmile, Amazon will make a donation to Saints Constantine & Helen Greek Orthodox Church. https://smile.amazon.com/ch/99-6009445 Amazon donates 0.5% of the price of eligible smile.amazon.com purchase to the charities selected by customers
Please click this logo to go to the site.

---
Be the Bee - Informational Videos About Orthodoxy
---
Hawaii Delegation to FDF
FDF 2017 - FRIDAY - SENIOR - Sts. Constantine and Helen - Nisiotes from Your FDF on Vimeo.
FDF 2017 - SATURDAY - SENIOR - Sts. Constantine and Helen - Nisiotes from Your FDF on Vimeo.
FDF 2017 - SATURDAY DIVISION IV - Sts. Constantine and Helen - Nisiopeda from Your FDF on Vimeo.
FDF 2017 - FRIDAY CHORAL DIVISION II - Sts. Constantine and Helen - Wahine Aloha from Your FDF on Vimeo.
---
Diakonia - Giving Back to the Community
These are Diakonia pictures of the 2 Dance Groups Nisiotes the Islanders and Nisiopeda Little Island Children.
The Nisiopeda joined the adult choir from Saints Constantine Cathedral Greek Orthodox of the Pacific to sing and dance at The Plaza, a Senior Living Residence next door to the church.
The Nisiotes asked friends to come and help them clean up Oneula Beach in Ewa Beach, Hawaii.
---
Extra Extra Read All About it…
Click on the following graphic to access monthly & weekly bulletins & calendars.
To receive your bulletin electronically, simply send an e-mail to the Church Office, at: office@greekorthodoxhawaii.org with "Bulletin Electronic Subscription" in the subject line.
Note: A limited number of bulletins will also be available in the narthex for our visitors and parishioners who want a printed copy. Due to postage increases Shorelines will no longer be mailed.
---
Stewardship: We Are Family
Stewardship is our response to God's grace and it moves us from grace to gratitude. Just as we love because God first loved us from 1 John 4:14, we give because God first gave to us.
Click here to go to the stewardship page
---
How to Schedule a Memorial Service
If you are interested in scheduling a Memorial Service for a loved one, please contact Father Alexander at the office so that he can schedule a date on the calendar.
---
Youth Ministry Guidelines
Please review the attached document to find out about the guidelines for children to qualify for funding from the parish to attend youth events.
If you have any questions please see Father Alexander or a member of the Parish Council.
---
Orthodox Study Center: Orthodoxy 101
Click here to jump Orthodoxy 101
---
Wedding in Hawaii?
Orthodox couples from around the world have chosen to be married at Saints Constantine & Helen, the 'Cathedral in Paradise.' It's easier than you think!
Begin your wedding plans by contacting our Priest early.
Voice: (808) 521-7220
Email: (Click Here) Rev. Fr. Alexander Leong, Dean
(Or Copy) fralexanderleong@yahoo.com
---
Liturgy
"We knew not whether we were in heaven or on earth, for surely there is no such splendor or beauty anywhere on earth. We cannot describe it to you; we only know that God dwells there among men and that their Service surpasses the worship of all other places..." Learn more»