Welcome to the Ss. Constantine & Helen Greek Orthodox Cathedral of the Pacific Website


Services Schedule
Sundays: Orthros (Matins):8:15 AM | Divine Liturgy: 9:30 AM (Fellowship follows in our Social Hall)
"Welcome one another, therefore, just as Christ has welcomed you, for the glory of God." - Romans 15:7
Through this web site, we are pleased to be able to introduce you to that same worship and fellowship as it is expressed in the life of our Parish. If you are a new member of our parish, or are considering membership, these web pages will acquaint you with what our parish offers. To those who give it support and sustenance; to those who already belong to the church, we hope they will provide you with the assurance that your sacrificial offerings are received with profound respect, and are utilized to maximum effectiveness. They will, in any case, enable you to make the informed decisions that are necessary for a meaningful relationship with your church.
---
"Give thanks to the Lord for He is good!"

Dearest Spiritual Ohana,
It's hard to believe, but we are, once again, entering into the midst of the Holiday Season, both secularly and ecclesiastically. Thanksgiving, Christmas, the New Year and Epiphany celebrations are coming, along with all the preparations that are associated with them. The Nativity Fast and many Feast Days within the Church fill the months of November, December and January. Although the holidays are a time of joy, rejoicing, and opportunities for social and familial gatherings, they can also be a major stressor for so many of us, especially with the Christmas Shopping Season just around the corner and the "hustle and bustle" of finding the right gifts for everyone on our lists.
In the midst of the Holiday Season, is purposefully placed the Nativity Fast from November 15th thru December 24th. It is a rather easy 40 day fasting period, at least thru December 11th, which becomes a bit more strict afterward up until Christmas Eve. In contrast to the Fast of Great Lent, which has its focus on repentance and intense spiritual struggle, the Nativity Fast is an anticipatory one allowing us to eat fish on most days except Wednesdays and Fridays. This fast, when practiced in its proper spirit, is meant to help us keep focused on what is most important in our lives: essentially the Presence and Joy of having Christ in our lives, also to be thankful for everything He has and does for us, but also an aid in helping us to appreciate and be thankful for all the blessings we have including the company and joy of our family, relatives, friends and loved ones surrounding us.

I would like to share with you what St. John Chrysostom says which affirms for us what we ought to be thankful for. He says the following:
"He brought us from non-being in being; He dignified us with reason; He provided us with crafts to help sustain our lives; He causes food to spring up from the earth; He has given us cattle to serve us. For our sake there is rain, for our sake there is the sun; the hills and plains have been adorned for our benefit, affording us refuge from the peaks of the mountains. For our sake rivers flow; for our sake fountains gush forth; the sea is made calm for our trading; riches come from mines and delights from everywhere, and the whole of creation is offered as a gift to us, on account of the rich and abundant Grace of our Benefactor towards us.
But why speak of minor gifts? For our sake God lived among men; for the sake of our corrupt flesh, the Word was made flesh, and dwelt among us. To the thankless He was their Benefactor; to those sitting in darkness, the Sun of Righteousness; upon the Cross He was the Impassible One; in death, the Life; in Hades, the Light; the Resurrection for the fallen; the spirit of adoption into sonship, bestowals of spiritual gifts, and promises of crowns.
In addition to such great and splendid benefits, or rather, benefits par excellence, the benefits that He promises us in the future life are many times greater: the delight of Paradise, glory in the Kingdom of Heaven, honors equal to those of the Angels, and the vision of God, which, for those counted worthy of it, is the highest of all goods; every rational nature desires this, and may we also attain to it, after we have cleansed ourselves of carnal passions."
This being said, our Orthodox Christian Faith offers us many tools to respond in thanksgiving to God and all He has done and still does for us. There are five key elements or essential ingredients which we can implement and practice, as a parish community and as individual persons, in "synergy." Synergy is working with God and one another for our salvation and for growing in a continuous manner as Christians to become more and more Christ-like (Theosis). These five elements/ingredients are: Worship, Fellowship, Education, Witness and Service. Worship is an opportunity to connect with God through both public and private prayer. Fellowship is getting together for various events, "breaking bread" together, and building up our relationships with one another, and giving us a sense of community and Ohana. Education, especially Religious Education, afford us the opportunity to learn and incarnate what we learned in our daily lives as Orthodox Christians. Witness is the way we show and model, through our embodied character and action, who we are as Christians. Service is following and practicing Christ's example, Who said, "For even the Son of Man did not come to be served, but to serve, and to give His life as ransom for many." (Mark 10:45, similar to Matthew 20:28)
Our recent Greek Festival over the weekend of October 27th and 28th, is a sort of model for "synergy" in which we had the opportunity to work together on a grand scale, practicing to a great degree some of the key elements/ingredients of our Faith. "Mahalo" and "cheers" to all our dedicated volunteers for all the work to make it possible! May we have the same and even greater enthusiasm for our Orthodox Christian Faith!
With Love in Christ,
+Fr. Alexander
---
Special Services
Great Vespers
Saturday, November 17, 2018
Service 5:30 pm
Great Vespers
Tuesday, November 20, 2018
Service 6:30 pm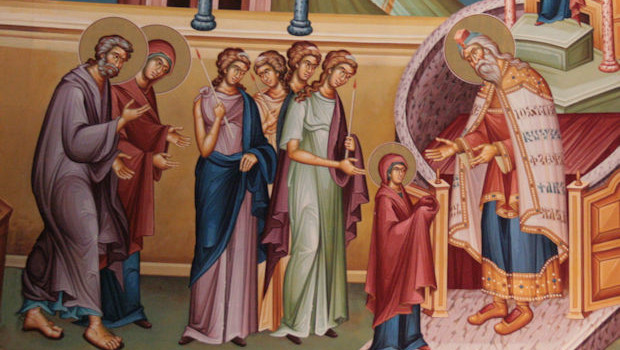 Entrance of the Holy Theotokos
Wednesday, November 21, 2018
Orthros 8:30 am/Liturgy 9:30 am
Maui Service
Saturday, November 24, 2018
Orthros 9:30 am/Liturgy 10:30 am
St. Andrew the Apostle
Friday, November 30, 2018
Orthros 8:30 am/Liturgy 9:30 am
Great Vespers
Saturday, December 1, 2018
Service 5:30 pm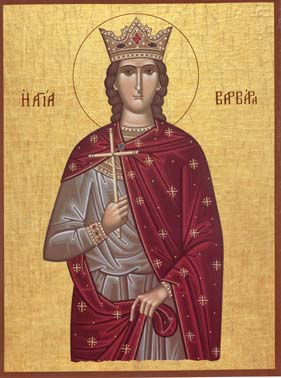 St. Barbara the Great Martyr
Tuesday, December 4, 2018
Orthros 8:30 am/Liturgy 9:30 am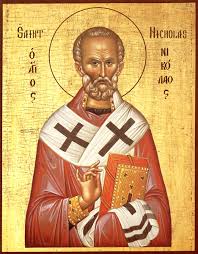 St. Nicholas the Wonderworker
Thursday, December 6, 2018
Orthros 8:30 am/Liturgy 9:30 am
Great Vespers
Saturday, December 8, 2018
Service 5:30 pm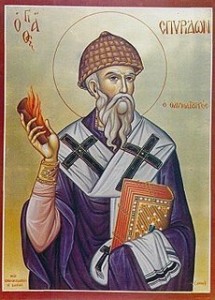 St. Spyridon the Wonderworker
Wednesday, December 12, 2018
Orthros 8:30 am/Liturgy 9:30 am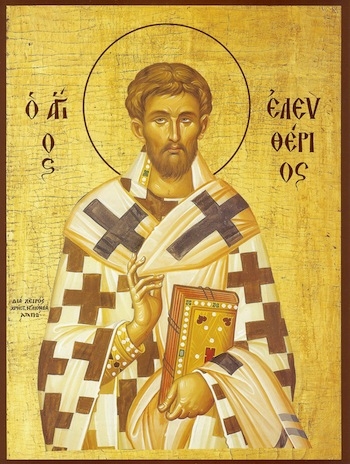 St. Eleftherios the Priest Martyr
Saturday, December 15, 2018
Orthros 8:30 am/Liturgy 9:30 am
Maui Service
Saturday, December 22, 2018
Liturgy 10:30 am
Eve of the Nativity
Monday December 24, 2018
Vesper/Liturgy of St. Basil 9 am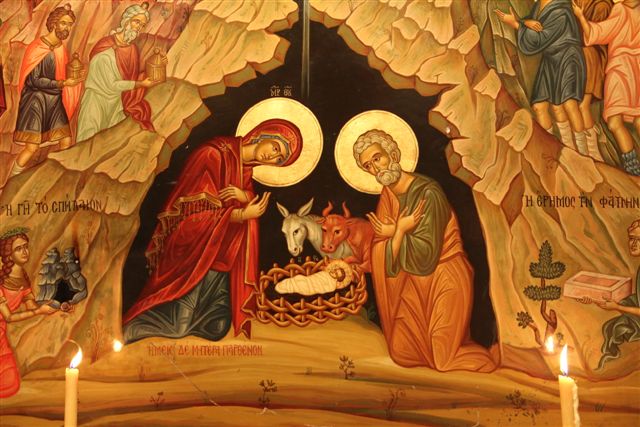 Nativity of our Lord
Tuesday, December 25, 2018
Orthros 8:30 am/Liturgy 9:30 am
St. Stephen the First Martyr
Thursday, December 27, 2018
Orthros 8:30 am/Liturgy 9:30 am
Great Vespers
Saturday, December 29, 2018
Service 5:30 pm
---
2018 Making Stride - Philoptochos Fundraiser
As part of our outreach, our Philoptochos Society - Aloha Chapter Team is participating for Saturday's November 17, 2018 Hawaii's Making Strides Against Breast Cancer Walk!
Please join our team, walk in the Making Strides Against Breast Cancer event on Saturday November 17th, and help us make it a special, fun day. If you can't join us, consider making a donation and help our reach our fundraising goal.
Visit our team fundraising page, using the links below.
Please click here to donate to our team!
---

---
Mahalo for Supporting the
37th Annual Greek Festival Hawaii 2018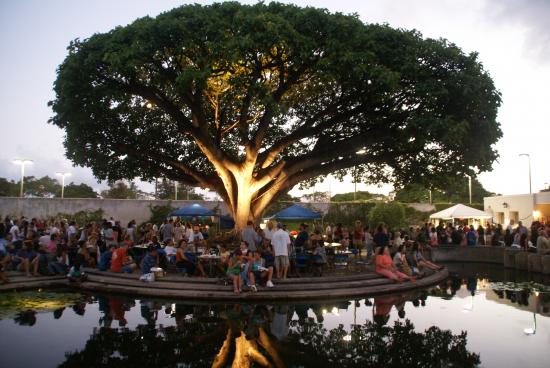 ---
Philoptochos Holiday Food & Bake Sale!

Planning a Holiday party and too busy to cook?
Why not order delicious Greek food & pastries!
Supplies are limited so click on the form below and order today!
Order your holiday food & baked goods today!
Please see click here for our order form.
Pan-Orthodox Vesper - the Sunday of Orthodoxy
Fr. Athanasius & parishioners of the Holy Theotokos of Iveron Russian Orthodox Church along with the Myrrh-Steaming Iveron Icon were with us to worship on the Sunday of Othodoxy! How blessed we are!
Pictured below: Deacon MIchael Bressem, Fr. Alexander Leong & Retired Archpriest Anatole Lyovin.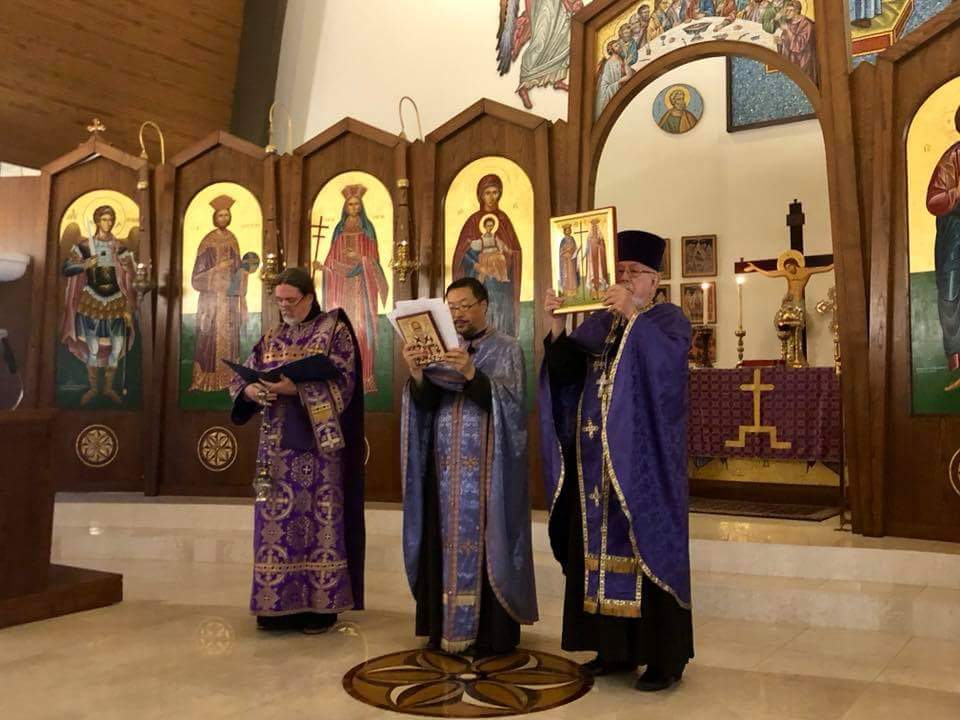 KITV Report on Miracle Icon of the Theotokos
Epiphany 2018 - Ala Moana Beach Park
---
Philoptochos Supports Go Red 2018
Did you know Heart Disease and Stroke cause 1 in 3 deaths among women each year? That is more than all cancers combined. It is our opportunity to make a difference and bring awareness since 80% of cardiac and stroke events may be prevented with education and action. We can do this and join with the National Philoptochos Society to support the American Heart Association's Go Red for Women awareness campaign.

Friday, February 2nd is National Wear Red Day, AHA's designated day to promote Go Red for Women. The National Philoptochos Society supported this program designated on Sunday, February 4th as Go Red Sunday!

To learn more about the statistics, research and program, please visit the site below:
---
Stewardship 2018

Click here to download the 2018 Stewardship form
Click here to volunteer to share your time & talents in 2018
---
Please Support Us Through AmazonSmile!
When you shop @AmazonSmile, Amazon will make a donation to Saints Constantine & Helen Greek Orthodox Church. https://smile.amazon.com/ch/99-6009445 Amazon donates 0.5% of the price of eligible smile.amazon.com purchase to the charities selected by customers
Please click this logo to go to the site.

---
Be the Bee - Informational Videos About Orthodoxy
---
Hawaii Delegation to FDF
FDF 2017 - FRIDAY - SENIOR - Sts. Constantine and Helen - Nisiotes from Your FDF on Vimeo.
FDF 2017 - SATURDAY - SENIOR - Sts. Constantine and Helen - Nisiotes from Your FDF on Vimeo.
FDF 2017 - SATURDAY DIVISION IV - Sts. Constantine and Helen - Nisiopeda from Your FDF on Vimeo.
FDF 2017 - FRIDAY CHORAL DIVISION II - Sts. Constantine and Helen - Wahine Aloha from Your FDF on Vimeo.
---
Diakonia - Giving Back to the Community
These are Diakonia pictures of the 2 Dance Groups Nisiotes the Islanders and Nisiopeda Little Island Children.
The Nisiopeda joined the adult choir from Saints Constantine Cathedral Greek Orthodox of the Pacific to sing and dance at The Plaza, a Senior Living Residence next door to the church.
The Nisiotes asked friends to come and help them clean up Oneula Beach in Ewa Beach, Hawaii.
---
Extra Extra Read All About it…
Click on the following graphic to access monthly & weekly bulletins & calendars.
To receive your bulletin electronically, simply send an e-mail to the Church Office, at: office@greekorthodoxhawaii.org with "Bulletin Electronic Subscription" in the subject line.
Note: A limited number of bulletins will also be available in the narthex for our visitors and parishioners who want a printed copy. Due to postage increases Shorelines will no longer be mailed.
---
Stewardship: We Are Family
Stewardship is our response to God's grace and it moves us from grace to gratitude. Just as we love because God first loved us from 1 John 4:14, we give because God first gave to us.
Click here to go to the stewardship page
---
How to Schedule a Memorial Service
If you are interested in scheduling a Memorial Service for a loved one, please contact Father Alexander at the office so that he can schedule a date on the calendar.
---
Youth Ministry Guidelines
Please review the attached document to find out about the guidelines for children to qualify for funding from the parish to attend youth events.
If you have any questions please see Father Alexander or a member of the Parish Council.
---
Orthodox Study Center: Orthodoxy 101
Click here to jump Orthodoxy 101
---
Wedding in Hawaii?
Orthodox couples from around the world have chosen to be married at Saints Constantine & Helen, the 'Cathedral in Paradise.' It's easier than you think!
Begin your wedding plans by contacting our Priest early.
Voice: (808) 521-7220
Email: (Click Here) Rev. Fr. Alexander Leong, Dean
(Or Copy) fralexanderleong@yahoo.com
---
Worship
O Come, let us Worship and bow down before our King and God. O Come, let us worship and bow down before Christ, our King and God. O Come, let us worship and bow down to Christ Himself, our King and God. Learn more»