Events
Aloha Youth Choir Benefit
The Benefit Pasta Dinner includes Choice of Vegetable Marina Pasta or Meatball Marina Pasta with a Fresh Salad, Garlic Roll & Dessert. Drinks available for purchase at the cash bar (beer, wine, soft drinks, juice & water) no outside food or drinks allowed.

One seating only and tickets are limited to the first 75 participants.
Pre-sale tickets are: Adults $15 (ages 13+) Youth $5 (ages 3-12)
Door Sales are $20 each (All Ages - no exceptions)

Purchase online at: https://aycchristmasbenefitdinner20181209.eventbrite.com

Or save on the fees and see any Aloha Youth Choir member/family for tickets.
Presale tickets closed at noon on Saturday 12/8/2018.

Street parking is available in surrounding neighborhood with limited stalls in the church lot located behind the chapel (entrance from Victoria Street).

All proceeds from the Benefit Dinner to support the Aloha Youth Choir's upcoming competition trip to Ontario, California in February 2019.
Please be sure to PRINT your TICKET and PRESENT it at the door for a DINNER token. One Token per paid ticket.
---
Philoptocos "Walk to the Manger" Benefit Potluck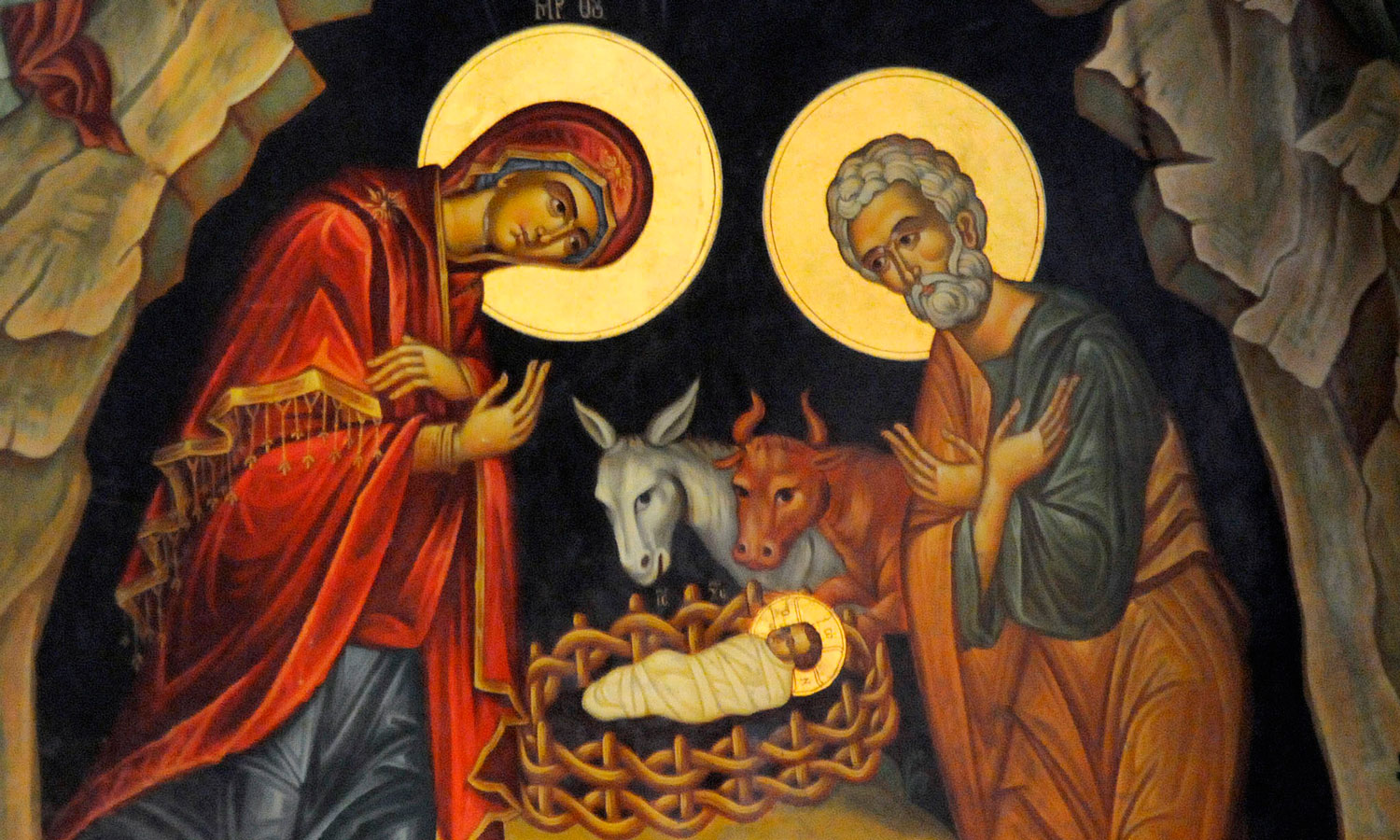 As we prepare for the Lord's Incarnation, our Philoptochos ladies will have a special almsgiving and a fasting potluck dinner in our social hall.
This event will benefit women and children residing in abused women's shelters. These women & children have often fled
their homes with only the shirts on their backs, unable to return, and living in fear with no home, no tree, no decorations, no gifts.
In the spirit of charity, the theme to this Lenten potluck dinner will be a "Walk to the Manger." As Part of the event a $10 monetary gift or $10 Walmart gift card will be collected and donated to women and children at Windward and Leeward Abused Women's Shelters.
Friday, December 4, 2018
6 p.m. to 10 p.m Chirgotis Hall
930 Lunalilo St, Honolulu, HI 96822
Potluck sign-up sheet is posted on Philoptocos bulletin board.
Our "Walk to the Manger" will also recognize the honorary members that Philoptochos has had through the years. These men in our congregation, past and
present, have been great supporters of this ministry.
Philoptochos is opening this event to all adult members in the church.
For those who would like to participate in an optional grab bag gift exchange, please bring a $5 grab bag gift as well. For
more details see Eres Eddy or Anita Higashi.
"Assuredly, I say unto you, Inasmuch as you did it to one of the least of these My brethren, you did it to Me."
See Eres Eddy or Anita Higashi for complete details.
---
Glendi Dance Group Benefit

---
Epiphany Celebrations at Ala Moana Park: Sunday, January 6, 2019
8:20 a.m. to 12 p.m.– Church Services: Orthros, Divine Liturgy and Blessing of the
Waters in the Church
12 to 12:45 p.m.– Lite Brunch in the Chirgotis Social Hall
1 p.m.– Depart via own transportation to Magic Island Beachside #30 (new location).
Maps will be available.
1:30 to 2:30 p.m.– Procession and Cross Throwing
3 p.m.– Event Ends
Liturgy
"We knew not whether we were in heaven or on earth, for surely there is no such splendor or beauty anywhere on earth. We cannot describe it to you; we only know that God dwells there among men and that their Service surpasses the worship of all other places..." Learn more»